A few years ago, designing machines and their parts required specialists in technical drawing who knew about rules and procedures to draw the desired objects. This was much more difficult for companies, which spent a lot of time and training on an unproductive activity.
The advances in technology made it possible to develop computer programs that simplify object drawing. Thus, the first CAD software packages were created. This acronym stands for "Computer-Aided Design", and covers 3D design programs, 2D sketching, manufacturing drawings creation, and work with surfaces. Furthermore, they often include rendering tools to create high-quality images and videos. These are usually used to impress clients when presenting new products.
The saving of time and resources that CAD programs provide has almost caused traditional technical drawing to disappear nowadays.
This article will show some of these programs which are available online. Therefore, it is not necessary to download large programs to model pieces. They also often provide cloud storage options to work on several devices remotely.
Best online programs for CAD design
Onshape
A comprehensive solution for development companies.
Onshape is a development platform for companies and work teams in the development and innovation area. Its work environment is totally based on the cloud, which allows the members of each project to access the platform from any device, PC or mobile phone. Besides CAD software tools, Onshape offers real-time management of the files and information on which users work. Hence, on the one hand, editing permissions can be assigned to certain members of the development team. On the other hand, it also offers a simplified viewer so that companies' sales teams can offer potential clients a preview of certain products.
There are several plans for the package, according to the users' needs. It includes plans for companies with different production volumes, for small and midsize businesses, or for individual users with low-level requirements. It does not include plans for free, only product trial periods.
Features
PDM information management: It includes a management system that allows all users to work on the same project, with the same operations tree. Hence, users can go back and forth when editing each file and get the best design solution. Furthermore, the project can be divided at a certain point so users work in parallel flows that make it possible to compare several final product options.
Collaborative environment: When editing files, many users can visualize each change in real-time and participate in the design according to their editing, visualizing, or exporting permissions. Users can also add comments or assign tasks to improve the project manager's intended design path.
Pieces design: It includes editing of complex pieces such as solids and surfaces, the classic extrusion and cutting features, and some other more advanced.
Assembly integration: It allows users to establish the kinematic relations that link pieces together in a simple and intelligent way.
Plan drawing: It has a very complete drawing tool that includes lists of pieces, dimensioning and tolerancing, welding symbols, and surface finish, in order to export the resulting plan in many commonly used formats such as DWG, DWT, and DXF.
Additional application integration: Onshape offers simulation packages, aided machining and other tools used in the industry.
Support team available: Besides the Onshape learning center, users have direct contact with the support team to solve problems when handling the package and any of its additional tools.
Security: It protects files and payment information through strong and reliable encryption with two-factor authentication.
Scalability
This is one of Onshape's strengths. The entry and exit of work team members can be managed through a permission system granted by the leader of each project. Therefore, the number of people working simultaneously (in the same file or along with the remaining assembly pieces) can increase if demand requires it.
Who is it for?
Onshape is strongly focussed on the business world, so that individual users would not fully benefit if they do not use work management tools. Furthermore, its price can be reasonable according to midsize and large-sized companies that have product development departments.
Price
The package offers different levels, according to the users' needs. Values are annual and for each registered user, starting at $1,500 for the standard license.
To try Onshape click on the following link.
Tinkercad
Simplicity at the service of creativity.
Tinkercad groups together many online tools totally free, which seek to bring technological knowledge closer to school environments with low and medium knowledge levels. It includes sequential learning modules to gradually master each app in a pleasant environment for all ages.
Features
3D design: Tinkercad CAD app offers free cloud storage and a number of simple tools to edit STL, OBJ and SVG files. The working method is intuitive and easy to learn, although limited in scope. Since it is not an industrial CAD program, it lacks the complexity granted by traditional CAD software. However, it properly meets most typical 3D printing needs. As an introduction to computer design, it is one of the best options available.
Circuits: This app allows users to virtually interact with microcontrollers and many electronic components, in order to simulate complex simple robotics and control projects. It includes Arduino controllers, servo motors, sensors and actuators to develop and simulate circuits of all kinds.
Codeblocks: A graphical introduction to the world of programming. It allows users to organize a code by means of blocks to execute actions in the same way that computers understand the orders of a program.
Who is it for?
It focuses on academic environments, especially children and young people who are new to digital tools. Its CAD tool is widely used in the field of 3D printing, since many times changes that need to be made are simple and heavy programs are often excessive. For instance, to make a keychain just punch a hole in a logo downloaded from Thingiverse and Tinkercad will solve it in the same time that it takes SolidWorks to start up.
Price
Tinkercad is totally free and users only need to log in to use all of its online tools. This also includes modules for teachers, with Google Classroom access.
SelfCAD
The best way to learn to model.
SelfCAD is a CAD software available in 2 versions, one to use online through a web browser and another one to download offline and use on any device. It has cloud storage so users do not need to use storage on their computers. Its main feature is the ease with which suitable levels can be achieved when designing 3D pieces. According to its website, users who have never modeled pieces using CAD programs require 5 hours to master SelfCAD following the tutorials offered on its platform.
Features
3D modeling: Its modeling tool includes the classic 3D design operations, but they are presented in a more intuitive way and in a friendly learning environment. As cuts, extrusions, and fillets are mastered, users are provided with more complex piece deformation operations, twisting and bending pieces into different shapes.
CAD file bank: SelfCAD has thousands of 3D files available for registered users to download for free. This is due to a partnership with MyMiniFactory, one of the world's leading 3D object sources.
Gear generator: With a few parameters, fully printable accurate gear sets can be achieved.
Nuts and bolts generator: Using the generator, male and female functional threads of any pitch and diameter can be achieved.
Rendering: Once pieces have been modeled, SelfCAD offers a powerful rendering tool that allows the geometry of designs to be captured in high-resolution images. Results, once textures have been included and lighting adjusted, are of photographic quality. Thus, there is no need to use third-party programs to present a product.
Slicer: To complete the 3D modeler's needs package, SelfCAD has a slicer extension for 3D printers to export Gcode files. Its database has profiles for more than 180 3D printer models, which greatly simplifies the setting task that users usually carry out when printing files.
Who is it for?
Mainly individual users who want to start modeling their own pieces and do not have time or resources to purchase professional tools. It is useful for those users who bought a 3D printer but do not know anything about 3D design and want to enter the CAD world. If they later require more than what SelfCAD offers, moving to more complex programs is much easier for those who have already mastered this software.
Price
Although SelfCAD offers a free version, users must register. Said free version does not include all of its features such as the direct export of STL files, which is essential for 3D printer users. Payment plans can be monthly or annual, and significant discounts to educational institutions are offered as well.
SketchUp
Simple, stylish and professional design.


Sketchup is a surface-based 3D modeling software, which makes it lighter and faster than others. On its official website, it claims to be the world's most widely used 3D design program so its reliability is more than proven. Its tools are strongly focused on modeling and visualizing architectural elements such as houses, buildings, and all kinds of interior and exterior furniture. Unlike most CAD programs, it allows users to make changes on the base on which modeled objects rest. Furthermore, it includes a plan generation module to document home construction projects in a professional manner.
Features
Cloud storage: With auto-saving, it provides users with peace of mind when working with large buildings full of details in the case of connection interruptions or unforeseen events. The virtual storage drive is unlimited, so there are no space restrictions on projects.
Files visualization in VR mode: With this tool, it is possible to take virtual tours of the projects by means of virtual reality glasses. Results are surprising and allow users to attract clients in a less conventional way.
Online and desktop versions: This ensures the portability of projects in all circumstances. Only a device with internet connection and a web browser is required.
Real-time rendering: Sketchup's V-Ray software lets users complete scenarios with realistic-looking atmospheric effects, natural lighting, and reflections or shadows.
Who is it for?
Sketchup is by nature intended for architects, civil engineers, and home construction professionals. Since it is easy to use, amateur enthusiasts and hobbyists can also achieve creative designs and explore new architectural concepts. It can even be used at home to try out home decor renovations and changes. Although it is a powerful and complete tool, it is not useful for 3D printing since the way it works with surfaces does not often provide a defined geometry for laminating programs.
Price
The free online version is restricted to simple modeling and does not provide users with advanced file export unlike other available paid packages. The Sketchup version for students and teachers is somewhat cheaper, but it is also limited in some features.
Vectary
Augmented reality at the lowest price.

Vectary is a 3D modeling program for beginners to be used in web browsers (it does not offer a desktop version). It employs parametric tools in order to generate and save files directly in the cloud, as in the case of SolidWorks or AutoCAD. Textures and materials added to make this app an excellent resource to present products or add them to web designs. Its augmented reality plugin creates immersive environments by means of including models in real scenarios.
Features
Wide library of pieces: It is available for free use and includes high-quality pre-designed models.
Real-time rendering: Photo-quality rendering. The Render plugin provides texture, material, and lighting editing to create high-resolution images.
Smart tagging: With the addition of descriptions and tags, users can change the material of models presented or even display different pieces depending on how they interact with such models.
Augmented reality: Taking advantage of technology that is becoming more and more accessible on mobile devices, Vectary can virtually locate objects in the real world. Just point the phone's camera to see designs in the room.
Who is it for?
For digital content creators, especially small and midsized marketing teams who know that the correct presentation of a product can catapult their sales. As it is focussed on the sample of modeled objects, it is not a very useful option for users interested in 3D printing. However, it can be an innovative tool to display pieces as long as post-processing is up to the standard.
Price
Its free version includes watermarks and limited space, without team project management features. It can be an interesting option to try out products before purchasing a paid license.
AutoCAD Web
The most popular CAD software on the web.

AutoCAD is probably the world's most widely used software for architecture and design. Its tools are of the highest professional level, and even so it can be used by beginners in initiation projects with a few hours of practice. Its online version is almost as powerful as the desktop version, but it is easy to use on any device with a web browser.
Features
Editing and visualization: The most used file format in AutoCAD is DWG, and its web version allows users to quickly create and make changes to these files to store them safely in the cloud.
Collaborative work: By making project access easier, teams can save time in their workflows. Meetings can be held remotely, allowing all users to visualize or edit the same files in real-time.
Who is it for?
AutoCAD's strength is working on 2D drawings for architecture, home construction, mining engineering, electrical diagrams, and civil engineering, among many other professions. Thus, it is not usually used in 3D printing where the scope is usually less.
Price
Since it is a professional tool, prices are high. However, all AutoCAD memberships include the web version.
Other online modeling tools
SculptGL
Sculpting in a few seconds.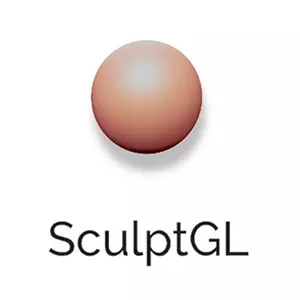 SculptGL is a little experimental digital sculpting app. Without further introduction, when accessing there is a sphere and a command menu. Brief experimentation already gives users an idea of its ease of use, by which they can achieve amazing results with little practice. When work is finished, files can be exported as STL and printed at home. It is offered online for free and does not require installing any plugins.
Sculptfab (SculptGL+Sketchfab)
Animation and rendering.
By means of the SculptGL app, Sketchfab, leading company in 3D animation programs, presents Sculptfab. This online program includes sculpted models in professional animation environments, to be used in videos or games. Moreover, its interface contains commands adapted to use a drawing tablet and speed up the sculpting process and accuracy.
Blockbench
Low-poly object editor.
This open-source editor is designed to create and export simple animations, and it offers users the chance to download objects in 3D printing compatible formats. Through its web version, it is possible to create low-poly models in the best Minecraft style. Textures and colors can also be added to models, which in the video game world is known as skin. Its animation editor is very powerful and results can be directly exported to Minecraft: BE, Blender or Maya.
Clara.io
Total online and open source edition.

At https://clara.io/ users can access one of the most powerful and complete 3D editors on the web. Among many other features, Clara.io includes tools for design, set design, lighting, skeleton-based animation, and STL file export. Furthermore, since it is javascript-based and open-source, the software adds new features with community input.
Honor mentions
360 Fusion.
CAD, CAM, and CAE online.

Fusion360 includes the highest level industry-first tools into one cloud-based app. Its features meet SolidWorks standards but they are available without the need to install any program or plug-in. Requirements are much lower compared to traditional desktop apps, so the hardware is not a limiting factor when considering the investment.
The free version, available at the following link, requires a student license and serves as a first approach in order to use the program.
Smoothie-3D
Modeling from images.
Once registered by means of the following link, users can access this online 3D design app that is extremely useful to achieve 3D objects from reference images. The resulting models with little practice are impressive and can be exported directly to STL for printing at home or used in AR environments.
Which online CAD software is most recommended?
Use Onshape with all its management tools for team work on large development projects. According to the available plans, there will always be an option that fits the investment.
On the other hand, there are common users who only want a free and online tool to edit or create simple STL files to print them without wasting time learning complex operations. In that case, Tinkercad is the best option.
Conclusion
As analyzed, there is a suitable option for each need, from companies that require a complete tool to handle multiple tasks to individual users who want to print keychains with simple shapes. Some are offered for free and others require annual subscriptions, so clearly setting the goal to be addressed is crucial when choosing a tool. Of course, the choice will depend on the type of work to be carried out and the budget available. We hope that we have provided a helpful objective analysis in order to make that choice.