Recommended 3D Printers
Deciding which 3D printer to get can be a challenge since there are way too many out there and they generally look the same.
Let's go over the ones we recommend:
FDM 3D Printer Recommendations
If you are just starting out, then go with either the Prusa Mini or the Artillery Genius Pro, since these feature automatic bed leveling and don't cost too much. So, if budget is an issue, go with either one of these.
If you are not concerned about the budget, then go with the Prusa I3 MK3S+ since it's going to offer the best experience right out of the box without having to work around problems.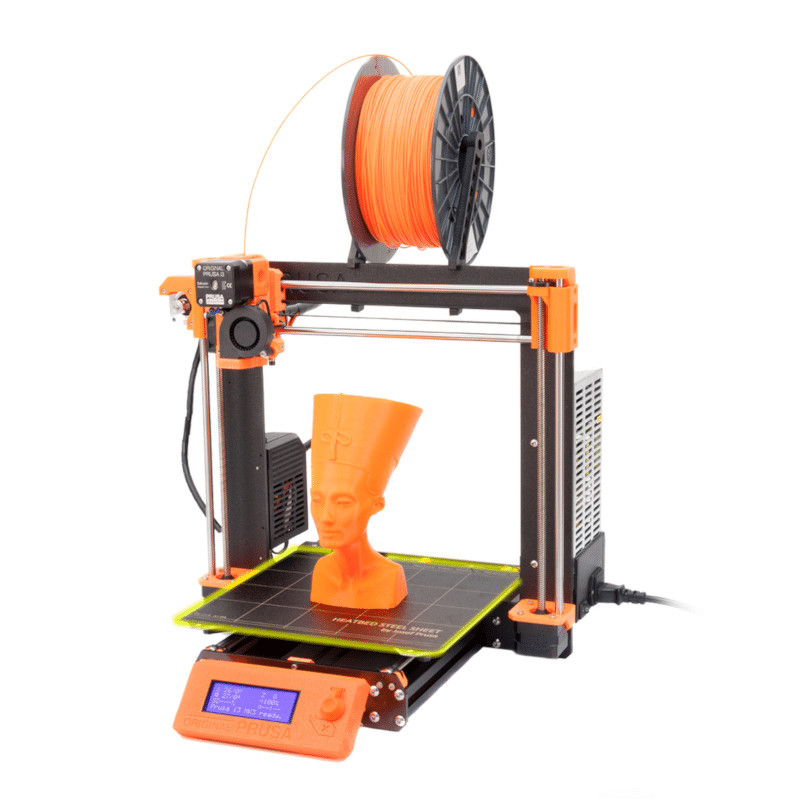 The Prusa MK3S+ is one of the best-known 3D printers currently on the market, and if you ever search for printing farm setups, the MK3 is generally the only printer you'll see, and this is because of how reliable it is, the vast number of materials it can print with since it uses a direct drive extruder (can print with really flexible- and even abrasive filaments), and because Prusa offers their own slicing software as well which is comes with profiles that have been tested on every single one of their printers to achieve the best print quality.
It's one of the easiest printers to set up and get going, especially if you purchase the pre-built one, since you only need to do the initial calibration setup and you're done.
It also features automatic bed leveling and a removable magnetic build plate (the surface where the plastic gest printed on) that you can bed to quickly detach the model.
If you're not concerned about the budget and just want to get a high-quality printer that just works, then the MK3S+ is definitely it.
| | |
| --- | --- |
| Extruder Type: | Direct Drive |
| Bed Leveling Sensor Type: | Inductive |
| Filament Runout sensor | Yes |
| Build Volume | 250mm X 210mm X 210mm |
| Bed Type | PEI spring steel sheets |
You can find the Original Prusa i3 MK3S+ here: Official Prusa Website.
Prusa Mini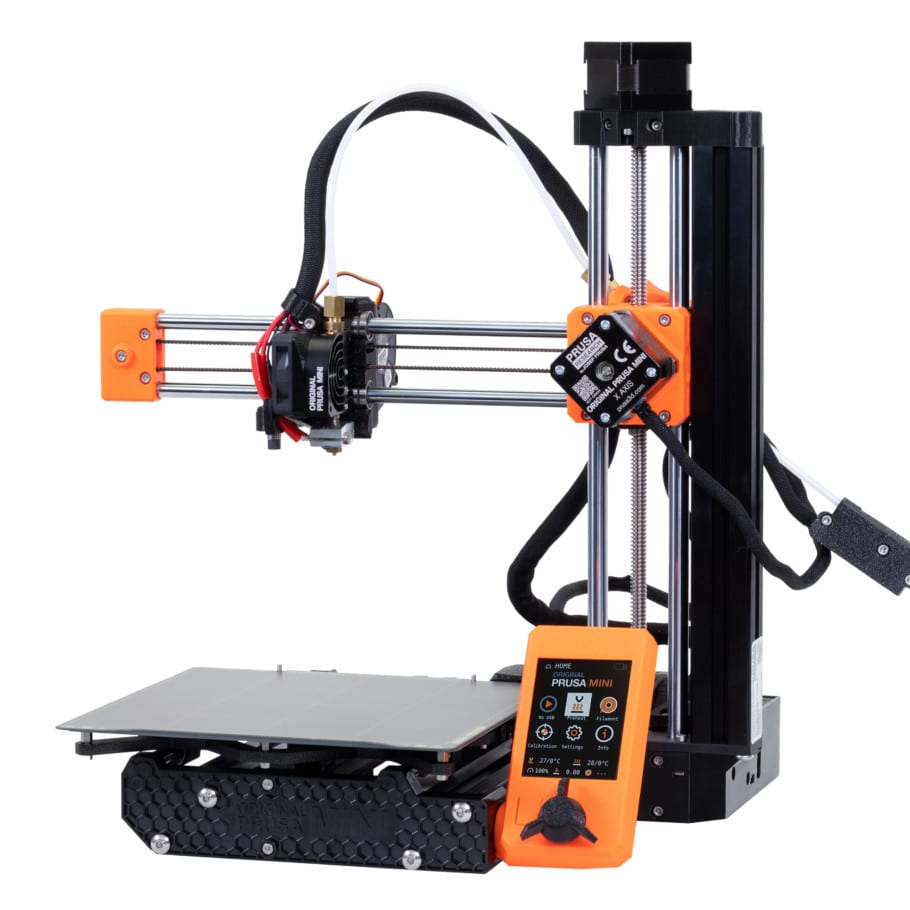 There's probably no other printer currently out there that is as easy to get going, that offers such great print quality and reliability, and that also comes with auto bed leveling and a magnetic build plate, as the Prusa Mini.
It's very similar to the previously described Prusa MK3S+, with the main differences lying the overall build volume and in that it's not a direct drive printer, but rather features a Bowden-style extruder.
Bowden extruders are generally able of printing faster and with slightly better quality than direct drive ones, with the downside being filament compatibility, since really flexible filament can't be printed on them without some modifications, and filaments like Nylon and Polycarbonate also can't be printed.
While it may not seem as great of an investment as its bigger brother the MK3S+, the Prusa Mini sells for half the price yet only has a slightly smaller build volume.
The main appeal of the Prusa Mini is that it's part of the whole Prusa Ecosystem, since Prusa also have their own slicer with specific presets for the Mini, and even an App to remotely control the printer (currently in beta).
The Mini doesn't come with a slot for an SD card but rather one for a USB drive, and it even shows you the image of the file you're going to be printing on the colored screen, if you sliced it using PrusaSlicer, which is a lot more useful than you might think and it's something 99% of the printers out there can't do.
| | |
| --- | --- |
| Extruder Type: | Bowden |
| Bed Leveling Sensor Type: | Inductive |
| Filament Runout sensor | No (Bought separately) |
| Build Volume | 180mm X 180mm X 180mm |
| Bed Type | PEI spring steel sheets |
You can find the Prusa Mini here: Official Prusa Website.
Artillery Genius Pro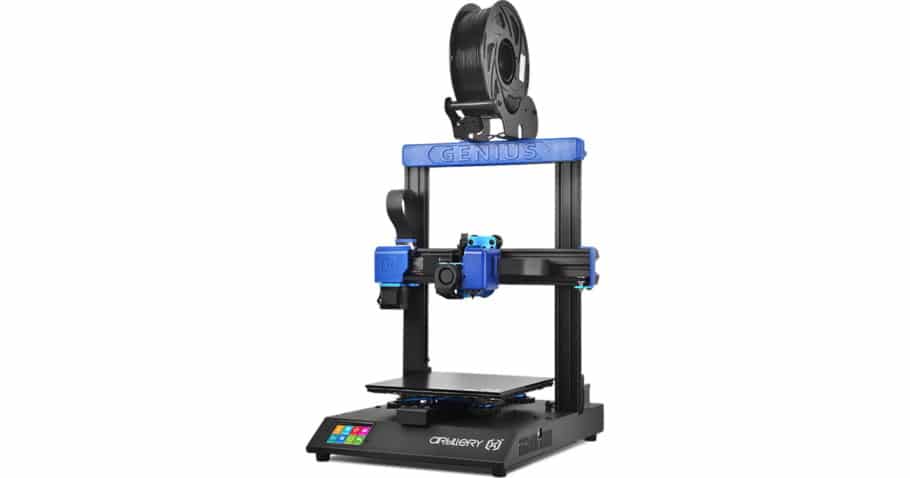 The Artillery GeniusPro is an updated version of Artillery's Genius 3D printer which comes with a couple upgrades, such as a 32-bit mainboard, a Titan Extruder, auto bed leveling, and more.
One of the standout features about the GeniusPro is how fast it can heat up the bed, since most printers take over 5 minutes to reach temperatures around 100°C, while the GeniusPro takes less than two.
The bed leveling sensor that comes with the GeniusPro is a Physical Hall Effect Sensor that uses a mechanical probe to measure the distance between the nozzle and the bed. The advantage of using such a sensor type is that these work on any surface, which means that if you want to change the build surface and use a magnetic one, etc., you can do so and it will always work flawlessly.
Another thing worth mentioning, especially if you've never used a Direct Drive printer, is that you can use a much wider variety of filaments than if you went with a Bowden-style printer, and Direct Drive systems are especially good for printing with flexible filaments, such as NinjaFlex.
While the GeniusPro may be marketed as a very quiet printer, I found it to be almost as loud as my Ender 3 Pro, which isn't really that quiet, but it's definitely manageable.
Lastly, the touchscreen interface is absolutely fantastic and looks stunning, plus it's really intuitive and fast, not like on other printers where you tap on something and nothing happens for a couple of seconds.
| | |
| --- | --- |
| Extruder Type: | Direct Drive (Titan Extruder) |
| Bed Leveling Sensor Type: | Physical Hall effect Sensor (Mechanical) |
| Filament Runout sensor | Yes |
| Build Volume | 220mm X 220mm X 250mm |
| Bed Type | Tempered Glass |
You can find the Artillery GeniusPro here: Amazon, Banggood, 3D Printers Online.
Artillery Genius (not Pro)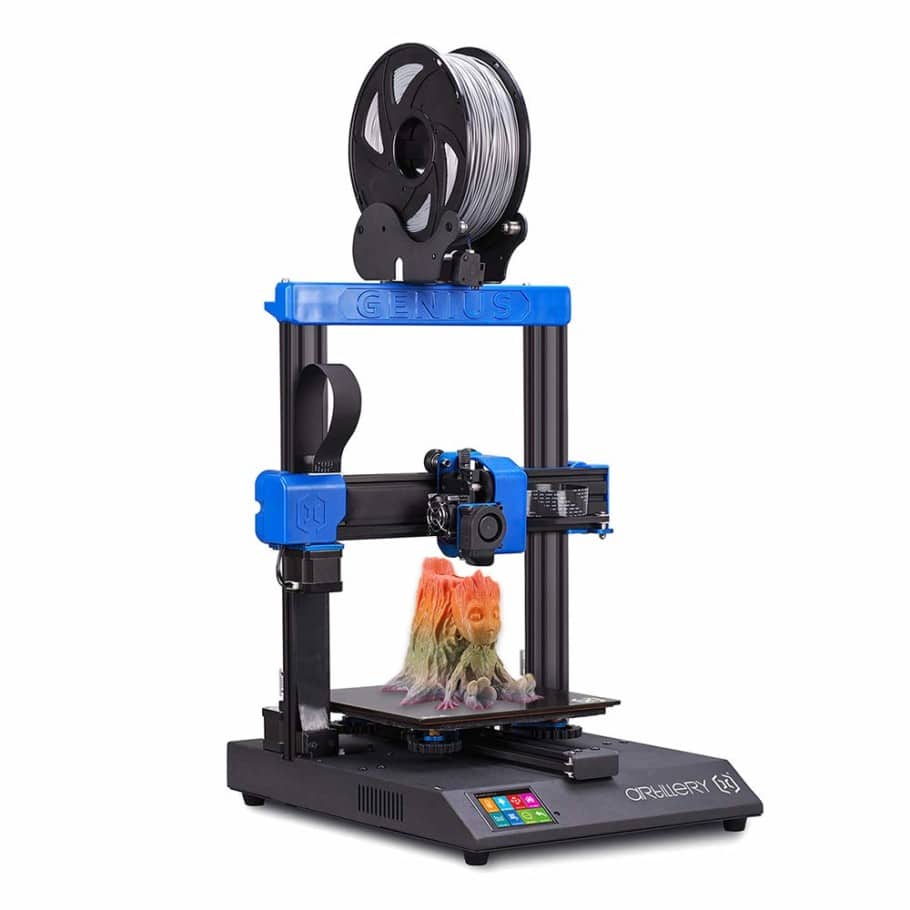 The Artillery Genius already comes semi pre-assembled and not as a complete DIY kit, meaning that you should have it un and running in about 30 minutes without any hassle, since the instructions are really clear.
It's fairly more expensive than the previous printers on this section of the list, but it could also be considered a better printer overall since it features a direct drive extruder, which can print with more materials and generally at higher temperatures than a printer with a Bowden extruder, it also comes 2x Z-axis for more stable printing, a filament runout sensor, and more features not included in printers such as the Ender 3, Tevo Tarantula, etc.
The reason I included it in this list is because, even though it costs a little more, you won't need to upgrade it down the line since it already comes with a direct drive extruder system, and it's also a bit quieter than the stock Ender 3, for example, making it a great investment for anyone who just wants something that works well.
Lastly, it features a touch screen that makes operating the printer a little easier than having to scroll through the settings using the knob.
| | |
| --- | --- |
| Extruder Type: | Direct Drive (Titan Extruder) |
| Bed Leveling Sensor Type: | None |
| Filament Runout sensor | Yes |
| Build Volume | 220mm X 220mm X 250mm |
| Bed Type | Tempered Glass |
You can find the Artillery Genius here: Amazon, Banggood, 3D Printers Online.
Ender 3 (Pro & V2)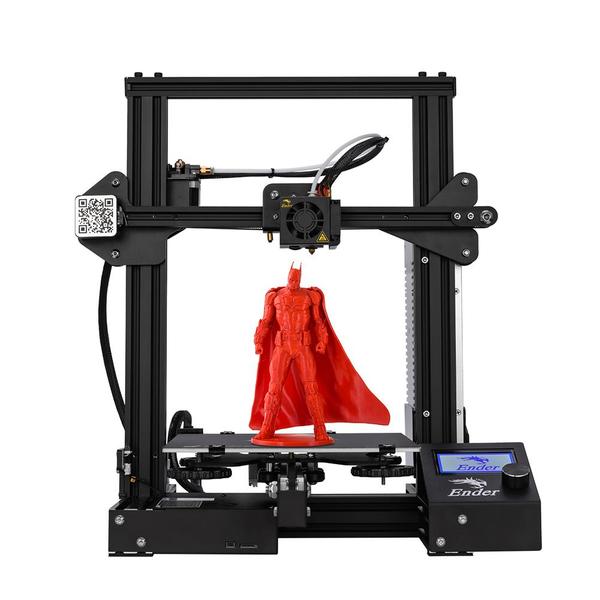 The Ender 3 is by far the best-known printer out there because of how affordable and upgradeable it is, plus its print quality is superb and the entire community surrounding it is also fantastic!
While it definitely has its drawbacks, it's a fantastic printer for beginners since it will force you to learn how 3D printing works, how to level the bed to get the first layer right, how to troubleshoot specific issues, all of which, by the way, you can learn to do by following my extensive list of articles about the Ender 3 here, and more.
Since it doesn't feature automatic bed leveling, you'll have to learn how to level the bed using either a sheet of paper or feeler gauges. However, you could certainly install an automatic bed leveling sensor, such as the BLTouch, to enable this functionality on the printer.
It features a Bowden extruder, making printing with extremely flexible filaments a challenge, although with a simple printable upgrade or by upgrading the extruder you should be able to print with NinjaFlex, one of the most flexible TPU's.
Even though I believe that the Ender 3 is an amazing printer, be it the stock Ender 3, Pro, or V2, it does suffer from one issue which is quality control. Creality doesn't seem to put as much effort into controlling the quality of their products as they should, at least not as far as the heated bed goes, since there are a lot of reports of people getting a printer with a warped bed, and sadly for me, mine came with a warped bed as well.
If that's the case with your heated bed, there's a simple easy fix for it which is installing a glass build plate (not ideal since you won't be able to use the magnetic one, but better than having a warped bed).
Recommendation: If at all possible, go with the Ender 3 V2 or the Ender 3X, which is essentially an upgraded version of the Ender 3 Pro, since these come with the new 32-bit mainboard with the silent drivers, which drastically lower the noise the printer makes while the print head moves around.
Lastly, even though the Ender 3 can be quite noisy, especially if you don't get the models with the silent drivers, you could certainly make it quieter by swapping out the cooling fans. Add and an automatic bed leveling sensor, and you got yourself a hell of a printer.
| | |
| --- | --- |
| Extruder Type: | Bowden |
| Bed Leveling Sensor Type: | None |
| Filament Runout sensor | No |
| Build Volume | 220mm X 220mm X 250mm |
| Bed Type | Flexible, Glass |
You can find the Ender 3 here: Creality Website, Amazon, Banggood, 3D Printers Online.
Resin 3D printers
Resin 3D printers are completely different from FDM 3D printers since they use liquid resin instead of filament to produce the print, as well as a screen that is used to cure each layer of resin.
Overall, resin printers offer much great print detail at the cost of being messy, plus resin is quite toxic and needs to be handled with care.
Anycubic Photon Mono 4K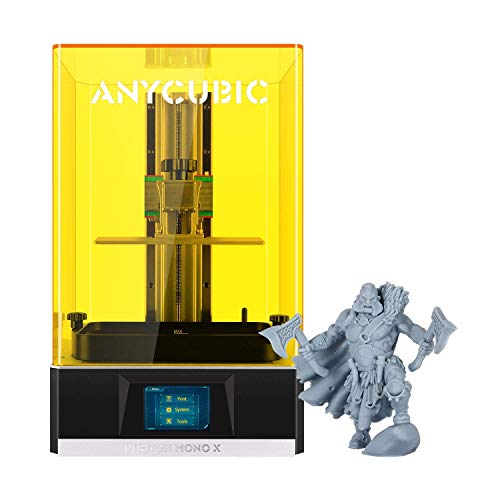 If you're just getting started with resin 3D printing, then get the Photon Mono 4k since it's affordable yet still offers great print quality.
You can find it here: Amazon, 3DPrintersonlinestore.com.
An if you're looking for a higher-quality alternative and are willing to fork out some additional cash, then the ANYCUBIC Photon Mono X 6K might be a better alternative.