Additive manufacturing is an awesome way to create objects. Any owner of a 3D printer can easily download a cool model file and bring it to life in no time, and that is what most of us do in the beginning. But what happens when the original design does not fit our requirements? Whenever we need to change a model or create a totally new one we are introduced to the 3D CAD modeling world.
Soon enough we find out there are a lot of programs that can get the job done and we might wonder which one to use. In this article, I will be talking about Solid Edge and its most important aspects to help you decide whether it is the right choice for you or not.
Solid Edge is a good choice for experts in the additive manufacturing industry looking to create precise parts for mechanical purposes. I would not recommend Solid Edge for beginners or hobbyists as it is expensive and has a steep learning curve.
Is Solid Edge easy to learn?
Solid Edge is not an easy software to get started in the 3D modeling world. This is a robust program with many features, thus it takes time to master all its functionalities. Inexperienced users can easily be overwhelmed seeing all the options this software offers. As Solid Edge has a steep learning curve, it is generally considered to be inaccessible to users without formal training.
It will be a lot easier for anyone with prior knowledge of similar tools to get used to Solid Edge. It might be a good idea for someone just getting started to try a similar software like SolidWorks, which has a friendlier user interface and then switch to Solid Edge (if necessary).
Is Solid Edge popular in 3D printing?
Solid Edge is definitely not the most popular software for 3D printing due to its costs and complexity. Most hobbyists and makers don't want to spend their money on expensive subscriptions nor invest their time to learn such a difficult program. Solid Edge is mostly used by experts in the additive manufacturing industry who can take advantage of all the software's features.
Although not very popular, Solid Edge has some nice features for 3D printing to ensure your objects are printed correctly. Generative Design provides topology optimization letting you reduce material usage and weight in complex shapes, uniquely suited for 3D printing. Users can visualize needed supports for a given part and isolate problematic zones to resolve the issue.
Can you design anything using Solid Edge?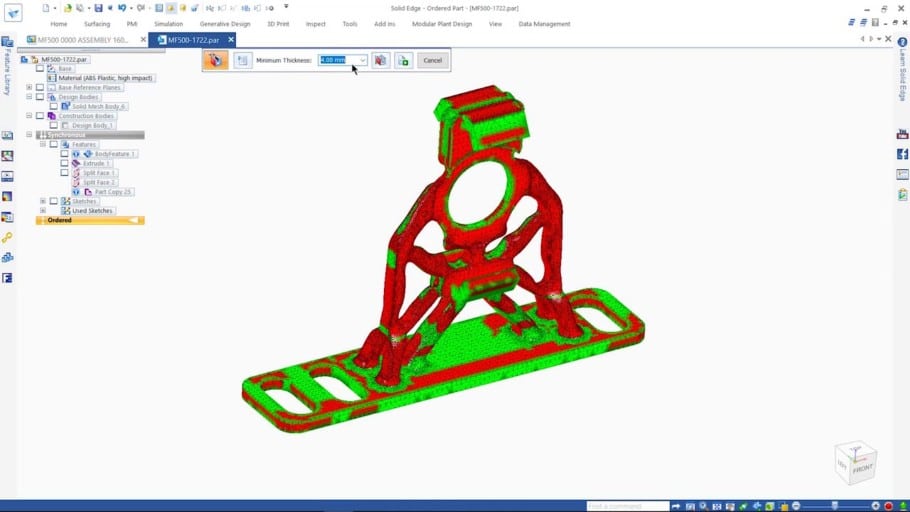 Solid Edge is a professional modeling tool that provides designers with everything they need for complex modeling tasks. The software offers excellent dimensional accuracy as it focuses on mechanical and electronic design where precise measurements are required. I would not recommend Solid Edge for anyone wanting to model organic shapes as those designs care more about the natural appearance of lifelike forms than dimensional accuracy.
The Generative Design feature integrates advanced topology optimization with powerful design tools enabling designers to create shapes with the most efficient use of material, preserving its structural integrity. Another interesting feature is Synchronous Technology, which is a blend of direct and parametric modeling.
Synchronous Technology offers the best of both worlds; the speed and simplicity of direct modeling with the control and flexibility of the parametric approach. This makes the creation and edition of models fast and simple as designers can avoid tedious pre-planning and rebuild issues which lead to time-consuming rework.
Online resources for learning Solid Edge
As I said previously, Solid Edge is not an easy software to learn. Luckily there is a lot of free educational content on the web that anyone can use. Siemens, Solid Edge's owner, provides all the necessary training courses with over 68 hours of videos.
When you finish the training courses you can earn a Siemens certification through an online exam. If you need help, Siemens's online forum connects you with Solid Edge users and developers who can answer your questions. Additionally, in the Solid Edge blog, you can find the latest news about the software.
Furthermore, you should also check Siemens's YouTube channel and tutorials.
A popular alternative to Solid Edge
Solid Edge vs SolidWorks
Both Solid Edge and SolidWorks are very powerful professional modeling tools. These programs share similar features to produce engineering-grade CAD products. To use any of these programs you need to pay a subscription fee, while Solid Edge's subscriptions are cheaper they are still pricy. Siemens offers a free version for personal use only called Solid Edge Community Edition, in addition to a 30-day free trial of the full version. Teachers, students, and startups can apply for free licenses as well.
With SolidWorks, students and teachers can request an Education Evaluation to get a 60-day free trial for educational use only.
SolidWorks is far more popular and has a bigger online community than Solid Edge. This worldwide commanding lead makes SolidWorks the industry standard in design and engineering. When it comes to user experience, SolidWorks is well known for its simple and intuitive user interface, even for inexperienced users. Designers can customize what they see in order to keep the screen clean and avoid getting overwhelmed with too many features while working.
On the other hand, Solid Edge is difficult software to learn for someone without prior experience with CAD programs. Formal training is advised to learn Solid Edge as it has a steep learning curve.
As for design methodology, SolidWorks is a parametric history-based modeler, while Solid Edge is based on a key feature called Synchronous Technology. Synchronous Technology combines the best aspects from Parametric and Direct Modeling; The simplicity and speed from direct modeling and the control from history-based modeling. This allows designers to quickly respond to design changes and simultaneously edit multiple parts of an assembly for fast and flexible model creation.
In conclusion, both software are impressive modeling tools capable of intricate designs. The choice is yours, which one works best for you?
Frequently asked questions
What operating systems does Solid Edge support?
Solid Edge is being developed and maintained for Windows 10 Enterprise or Professional (64-bit only) operating systems. You might be able to run it in different operating systems like Windows 10 Home edition or even Mac, but if you find bugs there you are on your own.
Is Solid Edge free?
Solid Edge is not free to use. Siemens offers a 30-day free trial so you can test the software and find out if it is a good fit for you before paying the subscription fee. Educators and students may apply for a free license for academic use only. Startups with less than $1 million USD in funding and in annual revenue can apply for a 1-year free license if they have been in business for fewer than 3 years.
Does Solid Edge support 3D printing file formats?
Solid Edge supports STL which is the most popular additive manufacturing file format and 3MF which is highly accurate and can store manufacturing data like slicer settings in addition to all the relevant information about a model.
Can you render objects with Solid Edge?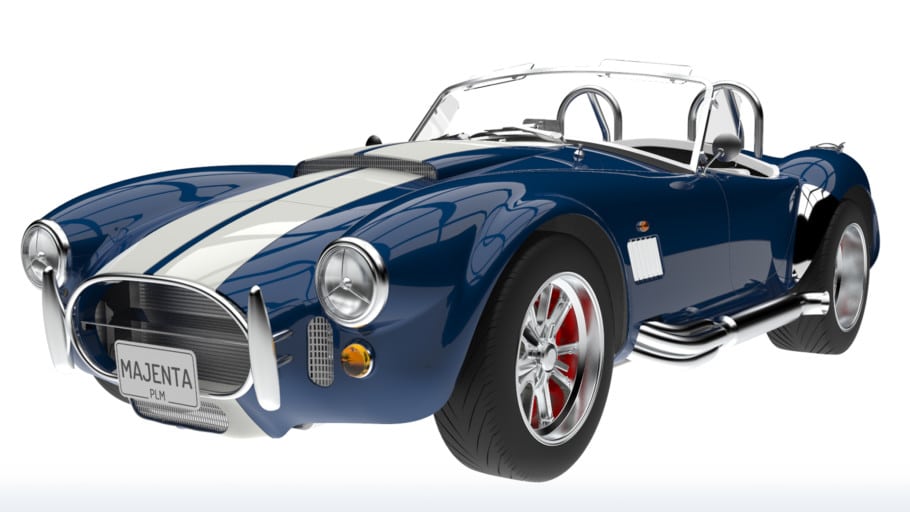 Solid Edge is an awesome program to show your designs to others. It is equipped with a built-in rendering tool that allows users to create photo-realistic images and animations of their modeling objects. This feature is used from within the modeling environment and offers a lot of customization options for the image.
Conclusion
Having discussed the key features of Solid Edge, I think it is clear that it is a powerful tool. Being a professional software it is best used by experts interested in mechanical design. People without a background in 3D CAD software will have a hard time with Solid Edge as it requires a considerable amount of time to get used to it.
The Synchronous Technology feature is unique and might seal the deal for some designers. Makers and hobbyists might want to stay away from Solid Edge as it is expensive and there are better options, like SolidWorks (also paid) or even Fusion360 (free for hobbyists) if you are mainly interested in 3D printing.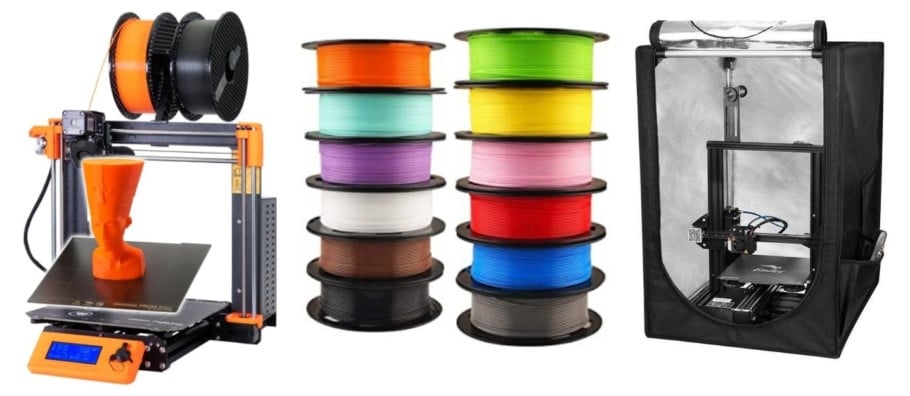 We created a recommended products section that will allow you to remove the guesswork and reduce the time spent researching what printer, filament, or upgrades to get, since we know that this can be a very daunting task and which generally leads to a lot of confusion.
We have selected just a handful of 3D printers that we consider to be good for beginners as well as intermediates, and even experts, making the decision easier, and the filaments, as well as the upgrades listed, were all tested by us and carefully selected, so you know that whichever one you choose will work as intended.