Owning a 3d printing can expand your creative possibilities to new horizons. Printing new objects on-demand from an extensive catalog is obviously a big advantage, but it only gets you so far. Sooner or later, you will have to design an entire object yourself, or at least modify an existing one in order to be compatible with a requirement of yours.
Having a broad array of CAD tools makes it difficult to decide which one is better suited for your needs. Having said that, is SolidWorks good for 3d printing?
SolidWorks is one of the most powerful tools out there, and will definitely be appropriate for most of your design needs. In contrast to other CAD apps, it does have a longer learning curve, and you should expect to dedicate at least 70 hours before knowing your way around the tools.
Unlike most other options out there, SolidWorks offers no free version, but only a limited trial period.
Being a 'parametric' design tool, it is not a good fit for designers that want to create miniatures of people, animals, or other organic shapes. For those cases, it is better to learn ZBrush.
Is SolidWorks easy to learn?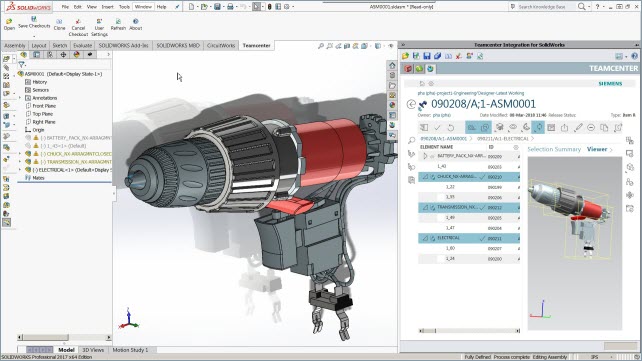 SolidWorks has probably become the world's # 1 CAD software, with applications in all areas of engineering and industrial design. It also has various specific modules to perform simulations of structures and mechanisms, handling of machining tools, and dynamic study of fluids. Because of this, its use can be extremely complex, especially for users who lack the technical knowledge of the problems they want to fix or evaluate.
Fortunately, in order to use SolidWorks for 3d printing, you definitely do not have to learn all the tools and options that SolidWorks provides. For novice users, the best option is to start their training in 3D modeling, using the 2d sketch tools and solid features.
The program may seem complicated at first, but as you progress and start using some of the basic operations, you will soon find out that incredible results can be achieved with just a few operations.
The famous "learning curve" in SolidWorks consists of first mastering sketches, which are two-dimensional schematics. Second, you will learn how to transform those sketches into solid objects using the appropriate tools (including extrusion and cutting, among others). Finally, the 3d objects created in assemblies must be integrated, which allows you to verify the connections between different objects, and checking that the dimensions conform to what is required.
In order to make the learning experience easier, you should first watch a theoretical course or video created by a specialist with deep knowledge of each tool in the modeling module. Afterward, the best way to master that knowledge is through exhaustive practice. There simply is no substitute for learning by doing!
It is a rather difficult task to provide an estimate since it will heavily depend on your overall tech-savviness and previous experience with similar tools. Nonetheless, an average user with no previous experience should be able to have a solid grasp of SolidWorks after around 20 theoretical hours and 50 hours of practice.
It may sound like an enormous and unachievable goal, but keep in mind that it is perfectly doable with just 2 hours per day during a month. Also keep in mind that you may be interested in learning SolidWorks because of your 3d printing hobby, but this skill can be easily translated into a real business.
Having said that, I recommend that you analyze your needs well before starting a SolidWorks course, and ask yourself the following questions:
Why should you learn SolidWorks for 3d printing?
If you are interested in the simulation modules or want to work in activities related to product or tool engineering, learning to handle such powerful software as SolidWorks is one of the best decisions you can make.
Now, if your goal is to model and print very simple objects or modify STL files and 3d printing is a hobby for you, using SolidWorks would be analogous to cutting a slice of bread with a sword. In other words, look for simpler software. Maybe your projects can be easily completed with browser-based apps like Tinkercad. Try different options before starting this long journey.
Is learning SolidWorks worth it for 3d printing?
While SolidWorks is not difficult to learn, it does take some time to master. I previously talked about an estimate of 70 hours to start modelling and being confortable with whith the workflow. So, if you are in a hurry to make a specific part or modify a 3d file, it is better for you to look for a nicer learning experience, where fast results can be obtained with little to no effort.
There are other much simpler options, but you should keep in mind that they do not have as many functions available. You can start by learning an easier tool and switch to SolidWorks down the road if you find out that 3d modeling is a real passion of yours. Much like with languages, the second one will be much easier to learn!
Can I design anything with SolidWorks?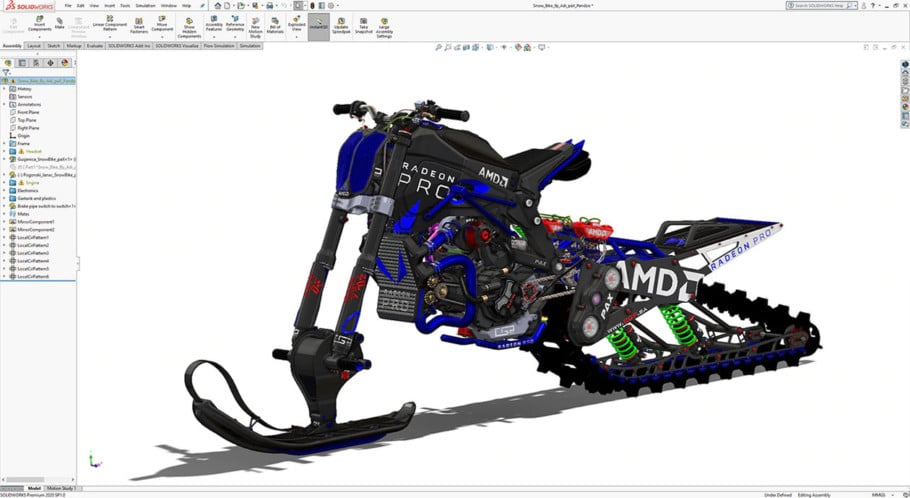 There are two large groups of CAD software for modeling in three dimensions: those that are of the 'parametric' type and those of the 'organic' type. SolidWorks is perhaps the most important representative of parametric, and it was primarily developed to build mechanical objects that integrate mechanisms and assemblies.
Because of that, trying to model real people or comic books/video game characters in SolidWorks will be practically impossible and is definitely the incorrect tool for this. SolidWorks was simply not designed with that purpose in mind. If modeling "organic" shapes is your primary goal, there are other applications that lack the "engineering" in favor of digital sculpting tools.
If you are into sculpting, you could try Blender (great for animations) or Zbrush. The way of modeling objects is totally different in 'organic' programs, and learning how to use them takes as much time as 'parametric' programs. Think well about which type best suits your needs.
Online resources for learning SolidWorks
MySolidWorks
The SolidWorks community has thousands of members around the world, so there are hundreds of experts who teach how to model and use the different modules of this software. You can find the official source for learning SolidWorks here.
This website contains everything you need to master the software, with lessons adapted to each level and online videos accessible 24/7. The downside is that they are not free, and you do have to pay a membership to access the lessons.
Youtube
Perhaps the best thing about internet is the ease of access to information. A simple search on YouTube gives us hundreds of results, from the basics to the most advanced tool of each module. On top of it all, it is 100% free and you can access it whenever you want. The downside is that the lessons are not personalized and you may not find exactly what you need. Additionally, although some YouTubers are willing to answer if you ask them, this won't always be the case as it is definitely not the norm.
Of course, you already know that Youtube is a great source for learning, and you are looking for specific directions! What follows is an incredibly helpful source for getting started. It is a series of 30 to 60 minute long videos that will definitely take you way beyond your expectations.
If you are at least somewhat like me, you will appreciate the fact that this series teaches the tool by going through several small real life projects instead of mechanically going through all the tools and telling you what they could be used for.
SolidWorks educational resellers
The best option if you want to implement SolidWorks in your company or business. Although its price is restrictive for most people who only need to learn how to model. You can find local resellers near you here.
Popular alternatives to SolidWorks
SolidWorks vs. Fusion360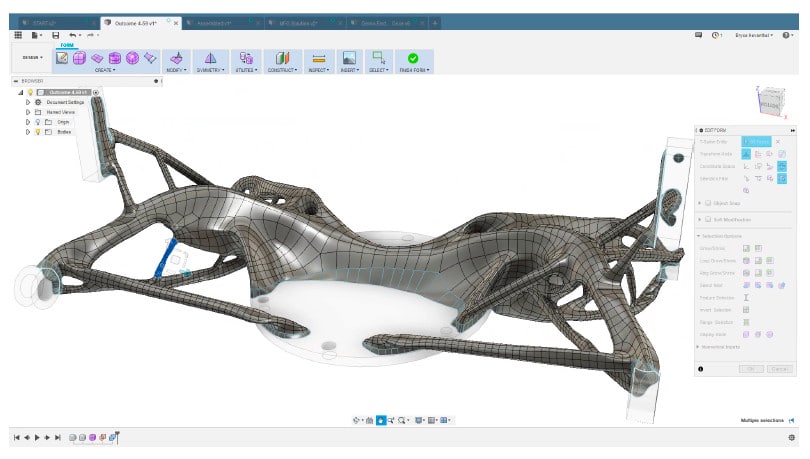 Although they have many points in common, Fusion360 is a more design-oriented alternative, which is why SolidWorks simulation and analysis modules make it far superior for highly complex jobs.
On the other hand, Fusion360 is a cloud-based platform, which allows you to access your files from anywhere. Another of its advantages is its "sculpt" tool, which offers a hybrid between organic and parametric software.
This last feature of Fusion360 should not be understated, since it does allow you to switch between "parametric" and "organic" design paradigms. If you are only interested in modeling for 3d printing, this is one of the biggest advantages of Fusion360.
SolidWorks vs. FreeCad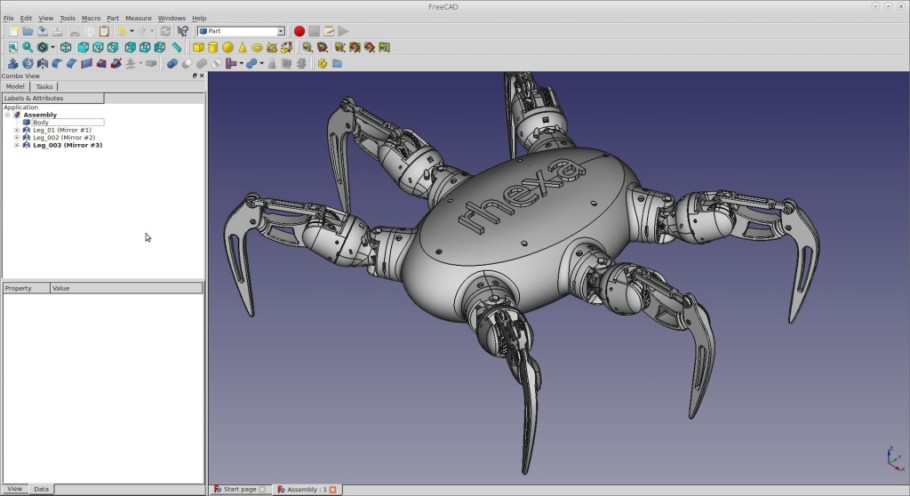 As the name implies, FreeCAD is a free digital design software. It was born as an accessible alternative for everyone and currently has many functionalities added by the community. Its open-source nature allows users to code their own scripts and integrate them into the FreeCAD interface, greatly increasing its capabilities. To do this, you need to know how to program using Python or C ++.
Overall, SolidWorks is a much more powerful tool in almost every way, but the value of a license is highly restrictive for most users.
SolidWorks vs SketchUp

One of the main advantages of Sketchup is its ease of use. It has intuitive tools to model simple parts in a short time, with a much friendlier learning curve than SolidWorks. In addition, the price of a license is much more affordable.
Having said that, Sketchup is to SolidWorks what Paint is to Photoshop. By this, I mean that although it is much easier to use, you will definitely be limited to do only very simple objects.
SolidWorks vs Tinkercad
Tinkercad is a tool oriented to teaching, especially in the first levels of education. Among its modules, which are all freely accessible from a web browser, you can find a 3d modeler that stands out for its ease of use.
Tinkercad allows you to import and export files that are compatible with 3d printing, modify them, add text to them, and much more. It is an excellent first approach to digital modeling. It is also important to note that its functions are more than sufficient for most hobbyists.
If you are taking your first steps in 3d modeling, I definitely recommend starting here. On the other hand, if you are an engineering student or a technical user, you will find that Tinkercad lacks some basic technical functionalities that you will definitely want to have.
Frequently asked questions
Is SolidWorks free?
SolidWorks currently does not offer a free version. Student licenses start at an affordable price point of $60 per year, and Premium Professional licenses can cost up to $8,000, with an annual maintenance fee of around $ 2,000.
Buying SolidWorks or not will depend on the benefit you can get from it. Unless you have a clear need for SolidWorks, you should consider other free alternatives. This includes Autodesk's Fusion360, which does have free versions for students and small businesses.
Can SolidWorks slice objects for 3d printing?
3d printing is a very helpful technology in various areas of engineering. Thanks to this, we can make prototypes in a short time and streamline production processes. SolidWorks periodically adds new ways to integrate modeling and the actual printing of the object.
Since 2019, SolidWorks has included a tool called "slicing" into its software, which would make us believe that it is a slicing tool. Unfortunately, they do not serve the same purpose. Slicing in SolidWorks allows you to extract 2d sketches from a 3d object, reconstruct the model and modify its shape at will.
One possible application for this function is to scan an injured arm to build around it a splint that fits perfectly to the patient's body. Although it is definitely a useful tool, it is not a slicer according to the definition used in the 3d printing community.
To print the file in a 3d printer, the slicing process that we already know must be carried out, using Cura or any slicer software.
Can you use SolidWorks in a web browser? Is SolidWorks Online?
In 2016, the team behind SolidWorks introduced a cloud-based version of the software, which allowed all functionality to be accessed using just a web browser. Currently, this tool is avaiable as a trial version for people interested in purchasing a professional license, and only requires you to register an account.
The online version can be tested for 7 days for free before deciding to purchase the software. Although the full functionality of SolidWorks is only available through the desktop app, the web-based version will suit all requirements that a 3d printing modeler usually requires.
Conclusion
As we saw above, SolidWorks is perfectly suited for all the requirements that a 3d printing enthusiast could have, and even more. Although it does have longer learning curve, knowing your way around this tool is not only useful for recreational uses, but is also a much sought after skill in the professional field.
In contrast to many alternatives to SolidWorks, this tool does not have a free version. Even Fusion360, the most comparable tool to SolidWorks in terms of capabilities, does offer free versions for students and small businesses.
If you don't know where to start with 3d modeling and also don't know if you have a real passion for this, I would recommend you to first learn an easier (and free) tool, such as Tinkercad.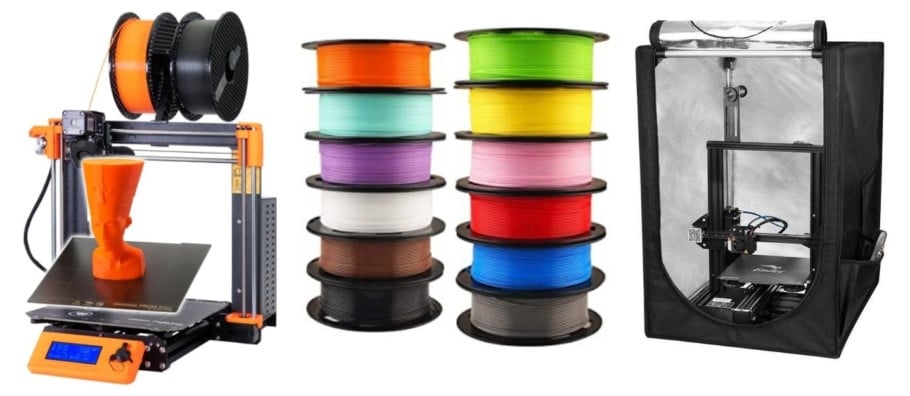 We created a recommended products section that will allow you to remove the guesswork and reduce the time spent researching what printer, filament, or upgrades to get, since we know that this can be a very daunting task and which generally leads to a lot of confusion.
We have selected just a handful of 3D printers that we consider to be good for beginners as well as intermediates, and even experts, making the decision easier, and the filaments, as well as the upgrades listed, were all tested by us and carefully selected, so you know that whichever one you choose will work as intended.