With so many different CAD software out there, some free and some extremely pricy, it's hard to really choose which one to go for, especially if you're just starting out.
I got started on Tinkercad and managed to create some pretty cool 3D designs with it which I then printed on my 3D printer, and then moved on to other more fully-featured CAD software.
So, in this article, I will give you an overview of Tinkercad, if it's easy to learn, and I will also compare it to some other reputable CAD software out there.
In short; Tinkercad can be used to design 3D objects which can then be saved as an .STL file to be printed with any 3D printer, and while it may not be as fully-featured and capable as other design software out there, it's free, easy to use, and the ideal CAD for beginner 3D printing enthusiasts.
Now, without any further ado, let's get started!
Is Tinkercad easy to learn?

Tinkercad is a free computer-aided design program (CAD) where users can design, modify, and create 3D objects. Its step-by-step design process is simple and beginner-friendly as it uses constructive solid geometry (CGS), allowing users to create a complex designs by starting with one simple geometric shape and slowly adding other ones, which means that no prior 3D design knowledge is needed.
Tinkercad is available for free and is used by school students, teachers, 3D hobbyists and designers alike. The beauty of the software is that it is user-friendly and is an excellent alternative to other 3D modeling software like SketchUp and Fusion360.
The whole point of Tinkercad is to be as simple and easy to use as possible while still allowing you to create very complex objects by offering a very generous learning curve, which means that you will be creating incredibly difficult designs in no time.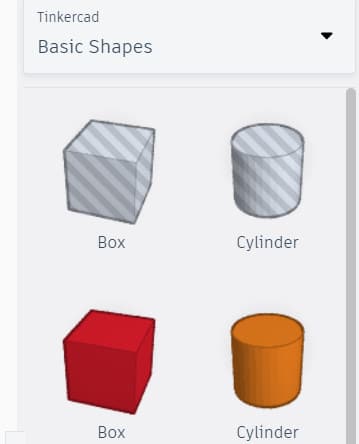 A big bonus with Tinkercad is its growing community of designers which is always very welcoming to new and aspiring tinkerers, and the number of resources available to help you on your way is astounding.
The best part is that there is no cost in learning through being part of the Tinkercad community and there is always someone, or perhaps even a group of designers, that will offer their guidance and support.
Tinkercad is the easiest way for beginners to get started with 3D modelling since it's designed from the ground up to be as simple and intuitive to use as possible without limiting you too much, since once you get the hand of it you should be able to design fairly complex models.
Can you design anything using Tinkercad?
While you can certainly design almost any kind of 3D model on Tinkercad, there are a few limitations when it comes to complex and extremely precise moving parts, such as the ones designed by industrial designers and engineers , and this is where other CAD software might be better. However, for most people who need to design more conventional models, Tinkercad is more than enough.
However, the more you use and experience the software with all its different tools, the more you realize just how versatile and user-friendly Tinkercad actually is.
As far as general everyday designs go, the sky is the limit, so Tinkercad will be more than adequate to meet the average design requirements for most users. To give you an idea of what Tinkercad is capable of, below are some designs created by a few advanced users.
Online resources for learning Tinkercad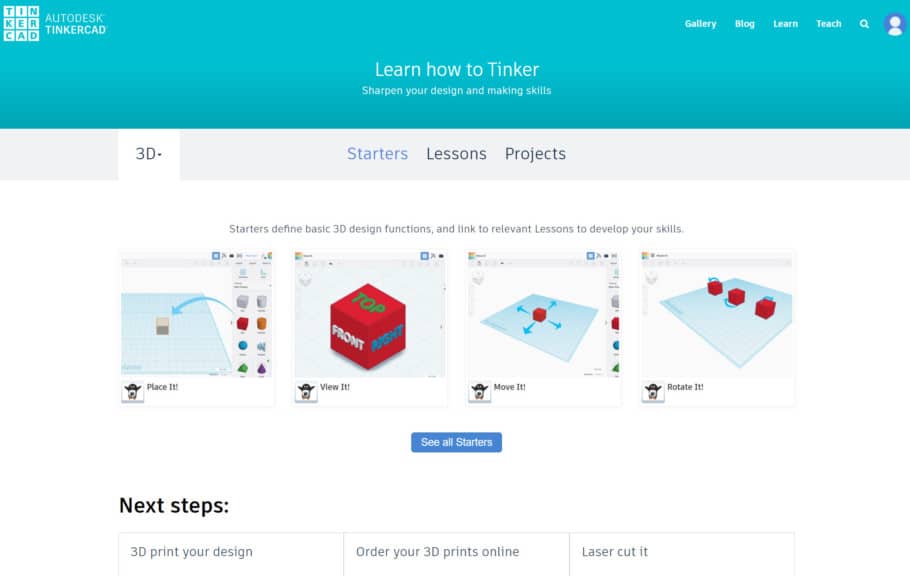 There are plenty of tutorials available online, be it on YouTube, Websites, Forums, you name it, and performing a quick Google search for "Tinkercad Tutorial" will yield dozens of useful results.
Here are some of the most useful tutorials/guides available:
For those of you who prefer watching video tutorials as opposed to reading, YouTube has got you covered. Here are a few links.
Tinkercad uses rather simple geometric shapes that can be either "solid" or "hole", and when combining the two you can create new shapes. In addition to this, you can create custom shape generators using a built-in JavaScript editor which can then be imported in three different formats: STL and OBJ for 3D, and 2-dimensional SVG shapes for extruding into 3D shapes.
Tinkercad even includes a feature to export 3D models to Minecraft Java Edition, and also offers the ability to design structures using Lego bricks.
Popular Tinkercad alternatives
As mentioned, there are alternatives to Tinkercad, and each has its own set of pros and cons. The two main alternatives are SketchUp and Fusion360, so let's see how Tinkercad compares to them.
Tinkercad vs SketchUp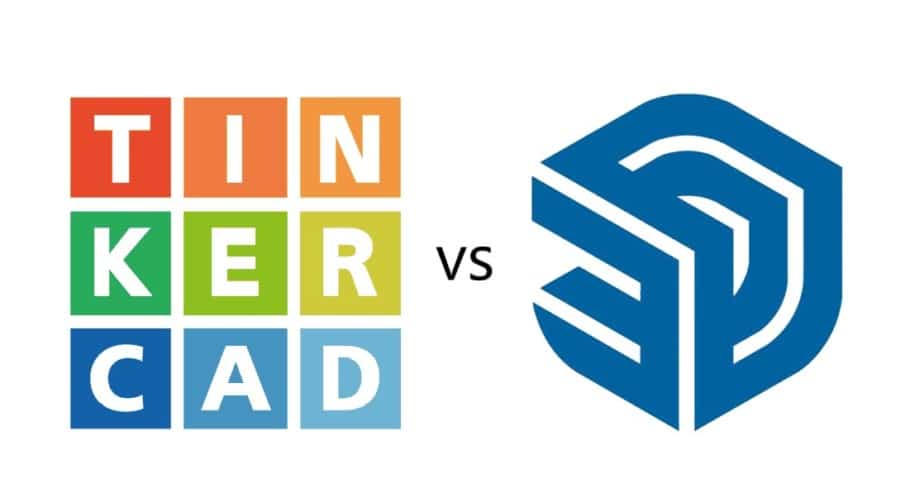 Both Tinkercad and SketchUp are suited to beginners with little to no background knowledge on 3D design programs. This gives users a leg up on the basic understanding of design without first going through a rigorous learning process.
SketchUp was created by Google and had a huge following with 30 million activations in the last year alone, and the idea behind it, and Tinkercad alike, was to create a 3D modelling software that's accessible to the general public without the need of a prior education in the field.
Is SketchUp free?
SketchUp Free is the free version of the software that has some tantalizing benefits attached to it, including 10 gig cloud storage, a SketchUp viewer app for mobile devices, and the ability to import a number of different file types. However, there are limitations to what you can get for free and the pricing ranges from $119 per year for a simple personal license up to $639 per year for the "Studio" version.
Tinkercad, on the other hand, is 100% free.
Tinkercad vs Fusion360

Tinkercad caters to younger users without any design experience or knowledge, whereas Fusion360 is designed with more seasoned users in mind who have a more advanced knowledge and who need to be able to create prototypes and more intricate parts.
Tinkercad, however, is easy to learn and moving parts can be made relatively quickly. It is interactive and engages young minds in a fun and educational way that provides the opportunity to design and build basic everyday items. However, it is limited to a point with the shapes available. Another downside is that editing is difficult because there is no history tree to refer to.
Fusion360, on the other hand, gives the user complete control over shapes and boasts some powerful modelling tools that are ideal for making complex mechanical parts. Also, having a history tree makes editing a lot easier but with this comes a lot more learning, and because of the range of tools available in Fusion 360, knowing which one to use at any given time will come with experience, or in other words, time investment.
How to export a file from Tinkercad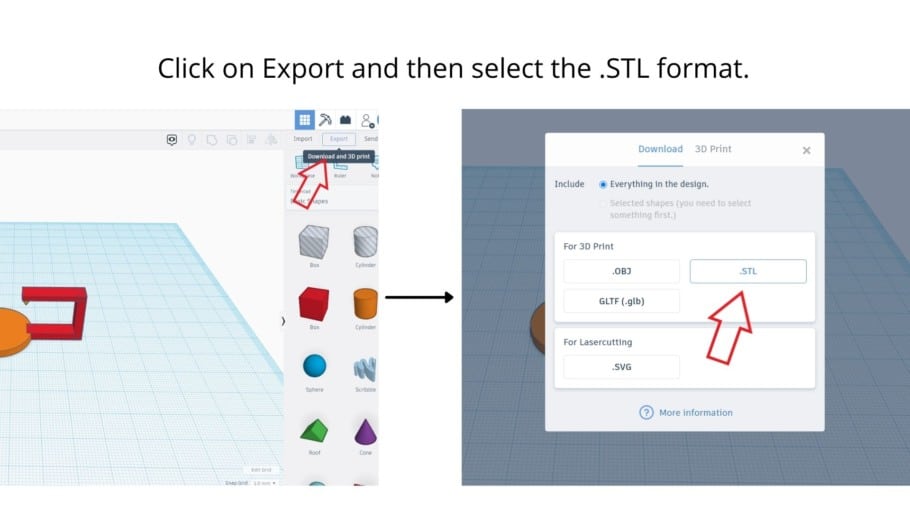 To export a file from Tinkercad you need to select the object you want to print (if it's multiple ones then you'll need to select them all) and then click on "Export" in the upper right corner making sure to select the .stl format, which will immediately download the file.
If you're going to be printing the model on a 3D printer, you will need to load the .stl file on a Slicer software, slice it, and then load it on the printer (usually via an SD card).
Which CAD software is used the most in 3D printing?
As there are no CAD app statistics available from the 3D printing community, it is best to distinguish between hobbyists and professional designers. Tinkercad and SketchUp are popular among hobbyists, while most full-time professional designers prefer Fusion360.
CAD software is wide-ranging and is preferred for the more technical type of designs. However, here is a list of software programs suited for both beginners and experts alike:
FAQs
Is Tinkercad free to use?
Tinkercad is 100% free to use and doesn't feature any additional upgrade plans like most other "free" CAD software out there that you would need to pay for. This, however, comes at the cost of being slightly more limited than other similar software.
Can you download Tinkercad (and use it offline)?
Tinkercad is only accessible online and at this time, you cannot download it for offline use. This means that you must always have an active Internet connection and all the projects you create will be saved on the cloud. Periodic requests have been made to Autodesk for an offline version, but so far, there has been no solid commitment besides the fact that they are looking into it.
Can you render objects in Tinkercad?
Rendering an object in Tinkercad is possible but in a very basic form. Here is a five-step process that will guide you through it. Alternatively, it will be best to import into Fusion360 if you want a more realistic scene. Here is a video that shows you how to do it properly.
Conclusion
Tinkercad is a great tool for creating 3D designs that you can then print, and it's especially good for beginners since it's got a very gentle learning curve.
Additionally, it's not as limited as you might think, just check out the designs I linked earlier and you'll see what I mean.
Most people who are trying to create models for 3D printing will find that Tinkercad is more than enough for their needs.
I hope this information was useful!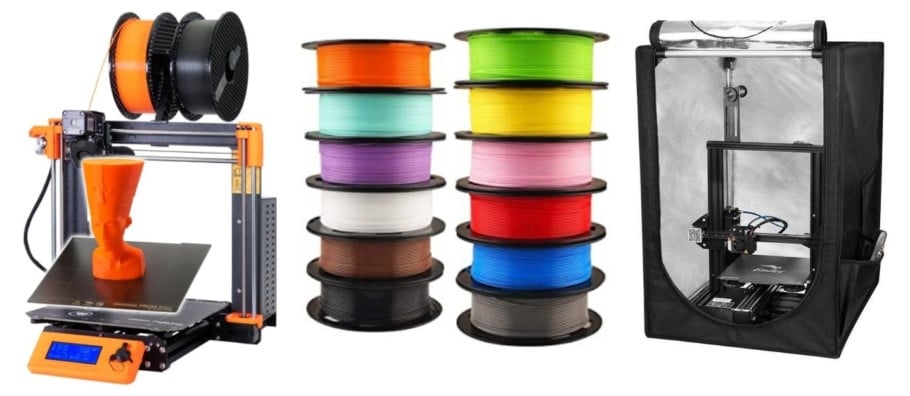 We created a recommended products section that will allow you to remove the guesswork and reduce the time spent researching what printer, filament, or upgrades to get, since we know that this can be a very daunting task and which generally leads to a lot of confusion.
We have selected just a handful of 3D printers that we consider to be good for beginners as well as intermediates, and even experts, making the decision easier, and the filaments, as well as the upgrades listed, were all tested by us and carefully selected, so you know that whichever one you choose will work as intended.