For every maker, there comes a time when you feel the need to create or at least modify a design to fit your specific requirements. That is when we get to know about CAD software and its uses. Since there are a lot of CAD apps out there, this article's objective is to help you decide which one is better suited for your needs.
You surely heard about Fusion 360, one of the most popular 3D CAD software, here we will talk about what it can do for you so you can make an educated decision whether it is a good choice for you or not.
Being both one of the most intuitive and complete CAD apps available, Fusion360 is definitely the go to option for serious hobbyists and professionals in the 3d printing industry. The fact that Autodesk also offers free licenses for startups is also a big advantage when compared to other similar programs.
Is Fusion 360 easy to learn?
Most users consider Fusion 360 to be a fairly easy program to get started in the 3D CAD (computer-aided design) modeling world. Fusion 360 is simplistic and streamlined, with its intuitive and user-friendly interface it hits the sweet spot between power, sophistication, and ease of use. As always, knowledge of similar software will go a long way in speeding the learning process as many of the CAD software have related tools.
Keep in mind that although it might be easy to get started, mastering Fusion 360 is no easy task. To master Fusion 360 you are going to need a good grasp of design and mechanical engineering.
Is Fusion 360 popular in 3D printing?
Fusion 360 is renowned as one of the best 3D CAD modeling software and thus it is extremely popular within the 3D printing community. Whether you are a hobbyist or a professional maker, you will find that Fusion 360 satisfies your needs. You need to pay a monthly subscription for professional use, but it also offers free licenses for hobbyists, students, educators, and companies that generate less than $100.000 in gross annual revenue.
One of its key features is the parametric timeline that lets you go back in your project to make changes and then see them applied to the model's current state, which is particularly useful when designing complex geometrical objects. In cases where you are modeling an organic figure, it allows for freeform designing which is more suited for this endeavor.
Can you design anything using Fusion 360?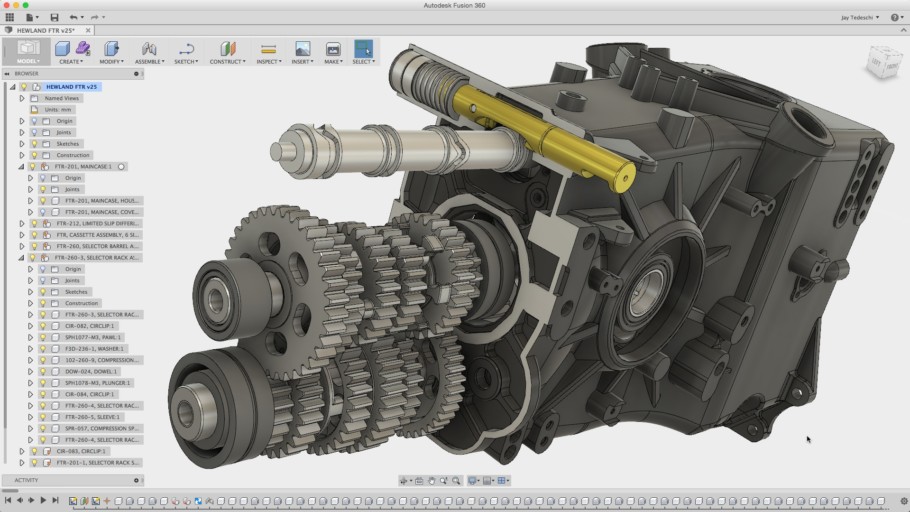 Fusion 360 is a desktop-installed and cloud-based professional 3D CAD software. Being cloud-based means you can access your saved projects from any computer with an internet connection as long as you have the software downloaded. This allows for easy collaboration with other designers.
The cloud servers also provide massive processing power to assist with heavy computational loads like when you are rendering or doing simulations.
With this software, you will be able to design all kinds of things, from organic shapes to mechanical designs. It features direct, surface, parametric, mesh, and freeform modeling. Having said that, it is best suited for precise, accurate modeling which makes it perfect for functional 3D printing where exact tolerances and specific angles are required.
Online resources for learning Fusion 360
Being as popular as it is, Fusion 360 has plenty of videos and tutorials you can use to learn from and clear any doubts you might have when making use of the software. Autodesk, its creator, offers great support for people to get started and to discover all the features this wonderful software has to offer.
On their website, you can access all the available information about the software, and you can try using the search bar to find the data you need. Here is a series of videos explaining the core concepts of Fusion 360.
They also have a YouTube channel full of educational videos you can watch for free. In addition to Autodesk's official tutorials and videos, you will find the internet is full of professional users of the software providing helpful content for people trying to learn its features.
Back when I was getting started with Fusion360, I found the following videos very helpful. The first teaches you how to create a lampshade, whereas the second tutorial creates an Arduino case from scratch.
Popular alternatives to Fusion 360
Fusion 360 vs Tinkercad
Tinkercad is a totally free browser-based 3D design software. There is no offline version, so you need an internet connection to be able to use it. This 3D modeling tool is much easier to use than Fusion 360 as Tinkercad is meant for beginners to learn the basic concepts of 3D modeling. Nonetheless, Fusion 360 is much better suited for intermediate to advanced users looking to create functional parts, technical designs, and complex shapes.
Although Tinkercad limits your options with their preset catalog of shapes, you can still make some amazing models with it and the fact that it is focused on education makes it perfect to introduce youngsters to the wonders of 3D modeling.
Fusion 360 vs SketchUp
SketchUp is another popular option for 3D computer-aided design. The Free and Shop versions are web-only while the Pro and Studio ones offer both desktop and web applications.
This CAD software is better suited for beginners or intermediate users focused on construction and interior design while Fusion360's features and tools make it more appealing to a wider audience. With SketchUp, 3D modeling is made simple as it has a narrower focus, making it easier to use than Fusion 360. In addition, its paid versions are cheaper.
When it comes to small projects SketchUp may prove to be a faster option but if you are looking to create precise technical designs Fusion 360 is the better choice.
Fusion 360 vs FreeCAD
FreeCAD is a completely free open-source parametric 3D modeling software. Being that FreeCAD is fully parametric means that it is not very practical to use it to model organic figures such as plants and animals.
FreeCAD is best used when it comes to mechanical models, precise replacement parts, and elaborated technical objects. So both FreeCAD and Fusion 360 serve the same purpose, but because of the fact that Fusion 360 also has a sculpting mode, it is better suited for a wider range of uses.
When it comes to ease of use, the Fusion 360 interface is more intuitive and user-friendly than FreeCAD's is.
Fusion 360 vs AutoCAD
AutoCAD is a precise 2D and 3D drafting software primarily focused on geometry-driven designs. There is no free version so you need to pay a monthly/annual subscription and it is much expensive than Fusion360's paid versions. AutoCAD works with local and network-based files while Fusion 360 only allows for cloud-based storage of projects.
Even though AutoCAD is ideal for 2D drafting it isn't very user-friendly to use in complex 3D modeling as it has a steeper learning curve than most CAD software and is therefore not a very popular option in the 3D printing community.
Because AutoCAD subscriptions are not cheap it is not used as much by hobbyists but rather by professionals working on industry-level designs.
Frequently asked questions
Is Fusion 360 still free for hobbyists?
Fusion 360 offers free licenses for hobbyists, students, educators, and startups. To make use of Fusion 360 you just need to create an Autodesk account, sign in, and download the software. All of that can be done on their website.
Can Fusion 360 be used as a slicer?
Fusion 360 has a slicer feature that you can use to print your 3D designs. Unfortunately, this feature is no longer being maintained nor supported by Autodesk, but you can still make use of it.
Do I have to download Fusion 360?
Fusion 360 needs to be downloaded in order to use it. Some people get the wrong impression that Fusion 360 does not need to be downloaded because it is cloud-based, but only the file storage is.
Can you render objects with Fusion 360?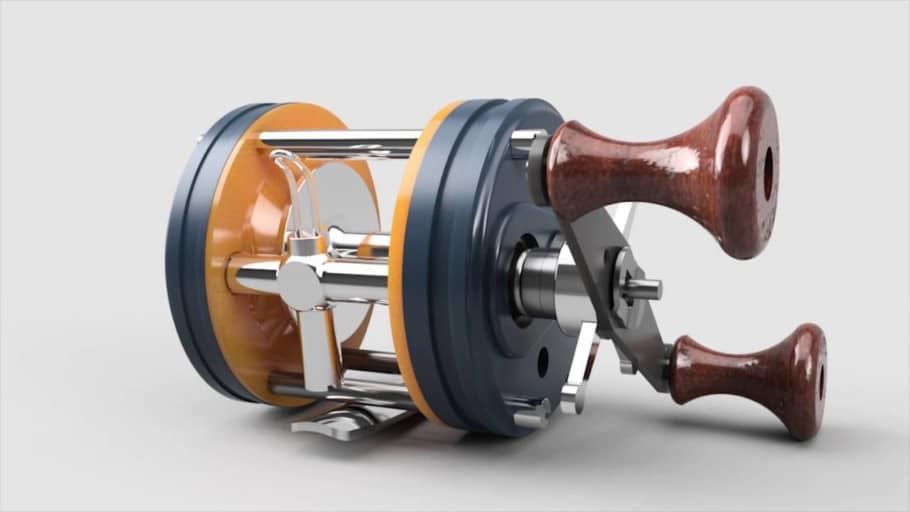 Fusion 360 allows transforming your designs into photorealistic rendering. What's more, you don't have to worry about slowing down your computer since you can let it render on the cloud instead of using local resources.
What operating systems does Fusion 360 support?
Fusion 360 is developed and maintained for PC for both Windows and Mac operating systems. It is also supported on iOS and Android for mobile. Autodesk does not offer nor maintain a Linux version of Fusion 360, but it is possible to work around this issue by installing a virtual machine on top of Linux.
Conclusion
Having gone through all the main aspects that you should have in mind when deciding which CAD app is best for you, we can conclude that Fusion360 stands out as one (if not the main) contender in the space. The fact that it has a thriving community of designers, in addition to being both intuitive and complete, makes it the preferred designing program in the 3d printing industry.
Given that Autodesk offers free licenses for almost all use cases is yet another big advantage to keep in mind when comparing this piece of software to other available options.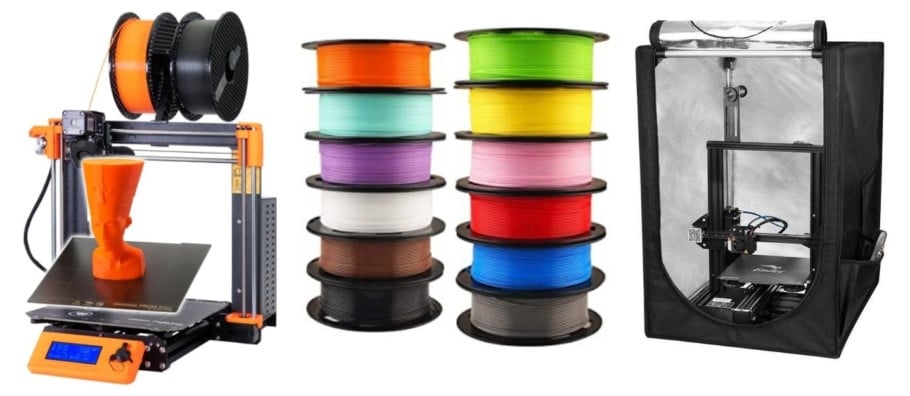 We created a recommended products section that will allow you to remove the guesswork and reduce the time spent researching what printer, filament, or upgrades to get, since we know that this can be a very daunting task and which generally leads to a lot of confusion.
We have selected just a handful of 3D printers that we consider to be good for beginners as well as intermediates, and even experts, making the decision easier, and the filaments, as well as the upgrades listed, were all tested by us and carefully selected, so you know that whichever one you choose will work as intended.