Have you ever come across a model you would like to modify so it can meet a specific requirement of yours? If you ever felt the need to modify an existing model or to create your very own designs, then you surely saw there are a lot of programs to help you achieve that.
There are quite a few CAD software options to choose from and all of them have their own strengths and weaknesses, so I made this article to help you decide if SketchUp is the right one for you.
SketchUp is a great tool for beginners with little to no experience in the 3D modeling world. With SketchUp, you will be modeling your designs right away for free without the need to download anything. Although the learning curve is friendly for newcomers, professional modelers will be limited by the lack of advanced functionalities.
Is SketchUp easy to learn?
SketchUp is considered by most users to be one of the easiest 3D CAD modeling programs to get started in the 3D designing world. It is possible to achieve a fairly decent skillset with the software in no time and with little difficulty. This is because of its user-friendly interface, which is very intuitive to pick up, even for someone without a 3D modeling background.
With SketchUp, 3D modeling is made simple but its narrow focus makes it more difficult when it comes to complex designs. For that reason, SketchUp is better suited for beginners or intermediate users. If all you want is to 3D model simple objects, just watch a SketchUp tutorial and you can start designing right away.
Is SketchUp popular in 3D printing?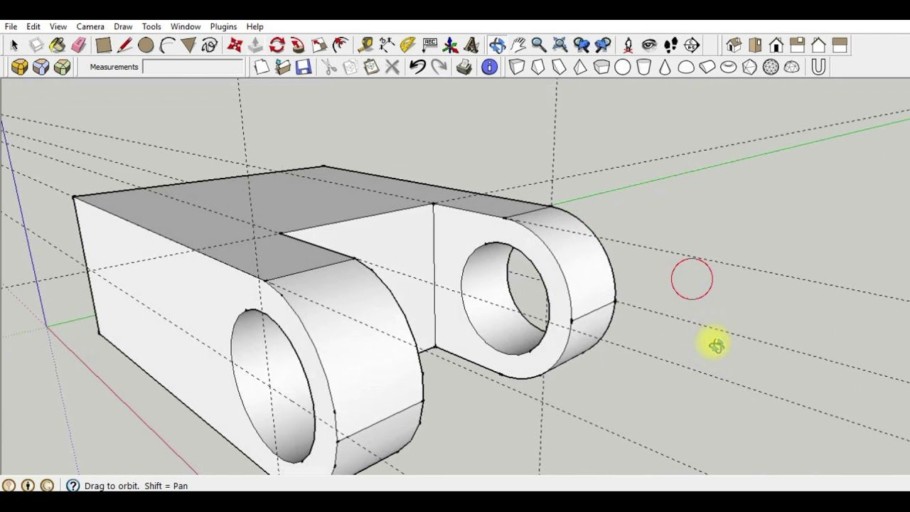 SketchUp is a popular 3D modeling program amongst makers. The fact that it provides a free version, combined with its user-friendly interface makes it a solid choice for beginners and intermediate users. You don't even have to download the software as it is browser-based. Just sign in on SketchUp's website and start designing!
With SketchUp, you can transform your ideas into 3D models easily thus making it an excellent tool for both visualizing and planning. The SketchUp Viewer mobile app is also available for free and allows users to see their designs in the place it would be built using augmented reality (AR).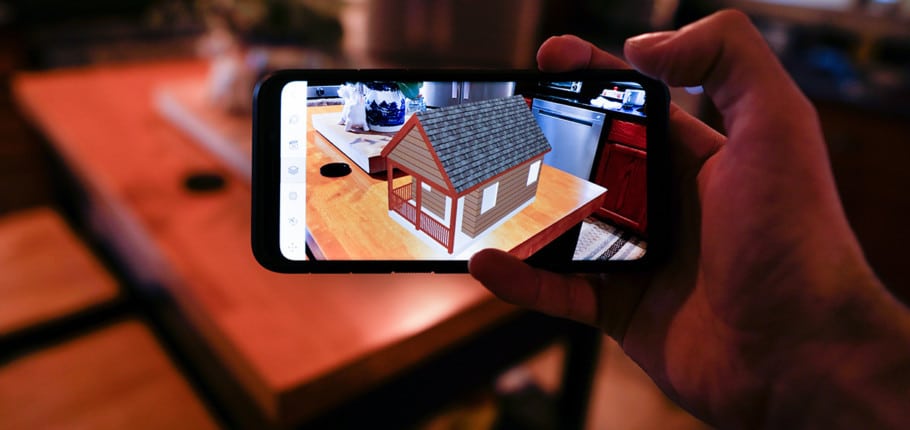 Can you design anything using SketchUp?
SketchUp can be used in a variety of projects, from buildings to 3D printable product mockups. It is a great tool for 3D modeling projects across architectural and interior design.
Since SketchUp uses straight-line segments to build forms it is not advised to use it on organic designs such as plants and animals. You will have a hard time modeling any curved or irregular lines. If you are interested in organic modeling you should consider another CAD program, like Blender or ZBrush.
Many hobbyists choose SketchUp as it is free and easy to use, but take into consideration that complex modeling and drafting customization can be troublesome because of SketchUp's narrow focus.
Online resources for learning SketchUp
As it happens with all the popular 3D CAD programs, there are a lot of good sources providing educational content to help you learn everything you need to know to start modeling with SketchUp.
Besides the community-driven content, the SketchUp developers provide amazing official resources to learn the program. Just access SketchUp's website for free courses covering most features of the software.
You can also find great tips and tutorials on SketchUp's official YoutTube channel. Also, I found this channel to have good updated videos teaching SketchUp, you might want to check this video series to get started.
Popular alternatives to SketchUp
SketchUp vs Tinkercad
Tinkercad is a totally free browser-based 3D design software. There is no offline version, so you need an internet connection to be able to use it. Both Tinkercad and SketchUp provide people without any experience in 3D modeling the opportunity to design real objects that come out of the 3D printer.
Tinkercad limits your options with their preset catalog of shapes and is more oriented towards introducing kids to the 3D modeling world. With SketchUp, you have more freedom to create new designs as it has more advanced features, allowing you to further express your creativity.
I would recommend SketchUp to anyone who finds Tinkercad as too basic and wants to explore more advanced options, but still has very little experience with 3D modeling. If you want to learn more about Tinkercad, you can check out the review I made!
SketchUp vs FreeCAD
FreeCAD is a completely free open-source parametric 3D modeling software. Being that FreeCAD is fully parametric means that it is not very practical to use it to model organic figures such as plants and animals.
FreeCAD is best used when it comes to mechanical purposes, precise replacement parts, and elaborated technical objects, whereas SketchUp is primarily used in construction and interior design.
When it comes to ease of use, SketchUp's interface is way more user-friendly and intuitive than FreeCAD's. So it would be easier for someone taking their first steps in 3D modeling to start with SketchUp.
I also wrote a review of FreeCad, so make sure to check it out if you are still on the fence.
SketchUp vs Fusion 360
Fusion 360 is a desktop-installed and cloud-based professional 3D CAD software. For professional use, you need to pay a monthly subscription but It also offers free licenses for personal use, students, educators, and startups.
Fusion 360 uses parametric modeling but u can change it to direct modeling when it is convenient for your project. SketchUp is better suited for beginners or intermediate users focused on construction and interior design while Fusion 360 features and tools make it more appealing to a wider audience.
With SketchUp, 3D modeling is made simple as it has a narrower focus making it easier to use than Fusion 360, In addition, Sketchup's paid versions are cheaper than Fusion360's subscriptions. SketchUp may demonstrate to be a faster option to get started with small projects, but if you are looking to create complex technical designs down the road, give Fusion 360 a try.
Fusion360 is my favorite designing program available, so I might be a little biased in the review I wrote about it.
SketchUp vs AutoCAD
AutoCAD is a precise 2D and 3D drafting software and was one of the first CAD programs introduced in 1982. There is no free version so you need to pay a monthly/annual subscription in order to use it.
Even though AutoCAD is ideal for 2D drafting it isn't very user-friendly to use in complex 3D modeling as it has a steeper learning curve than most CAD software. Because of that, it is not a very popular option in the 3D printing community.
Because AutoCAD subscriptions are expensive, SketchUp is a better option for most hobbyists to design their models. AutoCAD is rather used by professionals working on industry-level designs.
Frequently asked questions
Do I have to download SketchUp?
SketchUp has both a desktop and a web-based version. The Free and Shop plans only allow for web-based use of the software, whereas the Pro and Studio subscriptions offer web and desktop usage, meaning that you can download the software and use it offline.
How much does SketchUp cost?
SketchUp offers a free version, and for those who want to check the features from the paid versions, there is a 30-day trial, after which you would have to pay for a subscription or go back to the free version. You can expect to pay around $10 to $30 per month for the Shop and Pro versions, whereas the Studio subscription will set you back around $100 per month.
Can you render objects with SketchUp?
There aren't any native rendering tools in SketchUp that allow you to create photorealistic images of your models. However, there is rendering software that you can use in conjunction with SketchUp to get the results that you want. You can use rendering extensions that run inside SketchUp or rendering apps that work outside SketchUp as standalone apps.
What operating systems does SketchUp support?
For the web-only version, you just need an internet connection to use SketchUp, and the desktop versions are being developed and maintained for Mac and Windows operating systems. Although it is possible to install Sketchup on Linux, it is not supported by the developers.
Can you export STL files in SketchUp?
SketchUp supports imports and exports in STL format, which is the most common file type in 3D printing. In order for your model to become a successful print, you need it to meet some requirements before exporting the file like having a base, a volume, and being a solid group.
Can I activate my SketchUp Pro license on more than one computer?
If you possess a classic license you can activate your SketchUp license on up to 2 computers and for subscription users, you are allowed to sign in with 3 computers.
Conclusion
Having gone through most of the key features that make Sketchup a popular choice among designers, we can definitely conclude that it is a viable option for getting started in the 3d modeling world.
Having said that, there are other intuitive and friendly programs out there that are also better suited for professional uses if you choose to do so in the future. Such is the case of Fusion360, which is also free in most cases, and I definitely urge you to consider it.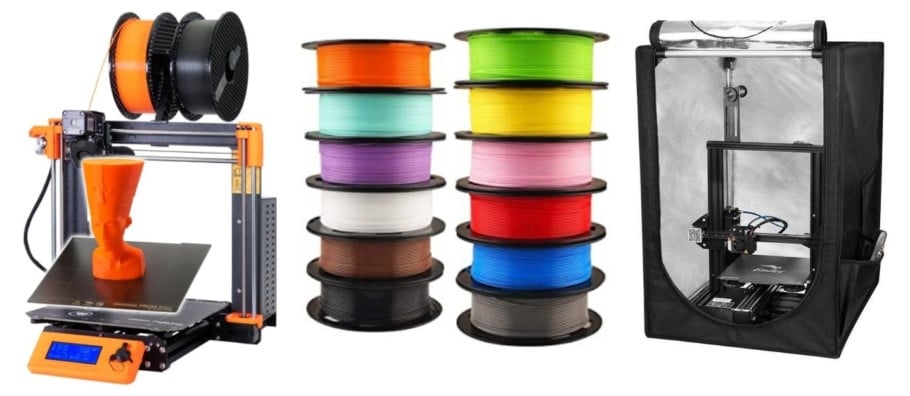 We created a recommended products section that will allow you to remove the guesswork and reduce the time spent researching what printer, filament, or upgrades to get, since we know that this can be a very daunting task and which generally leads to a lot of confusion.
We have selected just a handful of 3D printers that we consider to be good for beginners as well as intermediates, and even experts, making the decision easier, and the filaments, as well as the upgrades listed, were all tested by us and carefully selected, so you know that whichever one you choose will work as intended.