Are you looking to create your own designs for 3D printing? If so, then you probably found out there are a lot of programs you can use to bring your ideas to life and might be asking yourself if ZBrush is the right one for you. Look no further! In this article, I will cover ZBrush's most important aspects and compare them to similar software so you can decide whether it is a good fit for you.
ZBrush is a great option for 3D printing if you want to design organic shapes and can afford the subscription to use it. Due to the nature of this program, it is not well suited for projects that require precision and technical details. Anyone interested in artistic design will appreciate this tool and the amazing level of detail it can bring to your models.
Is ZBrush easy to learn?
ZBrush can be tricky to learn, especially if you are a new user without background experience in 3D modeling. Learning to use this tool takes a significant amount of time as ZBrush does things its own way and doesn't really follow the traditional conventions. When you are getting started the user interface feels counterintuitive resulting in a user-unfriendly experience.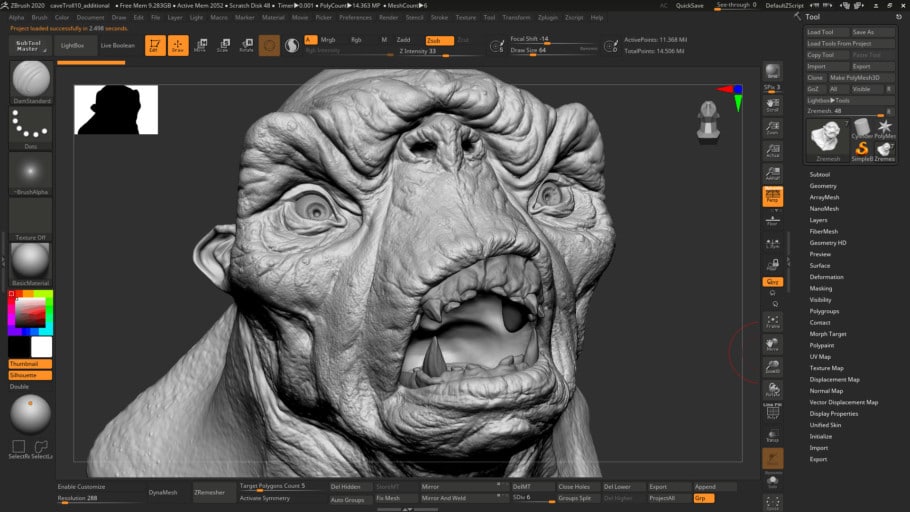 For beginners, I would recommend starting with ZBrushCoreMini, which is a free and lite version of Zbrush. Fewer functionalities will help in the learning process since there won't be as many distractions and the user interface will be cleaner. In the beginning, you don't really need more than 4-5 brushes, just focus on understanding how navigation works. Once you get that and know how to add resolution to a model, you are set to start modeling whatever you want.
Besides learning how to use the software, you need to learn the sculpting fundamentals skills to reproduce anatomy. ZBrush won't magically allow you to create amazing stuff, you still need the fundamentals.
Is ZBrush popular in 3D printing?
ZBrush is a popular 3D modeling software that you can use to create intricate designs, and you can even reach a high level of detail on small models. It is ideal to sculpt organic shapes like humans, creatures, and jewelry with 3D printing in mind.
ZBrush is an industry-standard when it comes to working with high-resolution geometry, and it is mostly used by professionals given that a subscription is required in order to use the software. Hobbyists may opt for ZBrushCoreMini or Blender for similar purposes as those programs are free to use.
Can you design anything using ZBrush?
ZBrush is a 3D modeling software that resembles traditional sculpting. It is mainly a tool for sculpting high-resolution 3D models, and it is arguably the best at it as it has an immense and refined selection of sculpting brushes.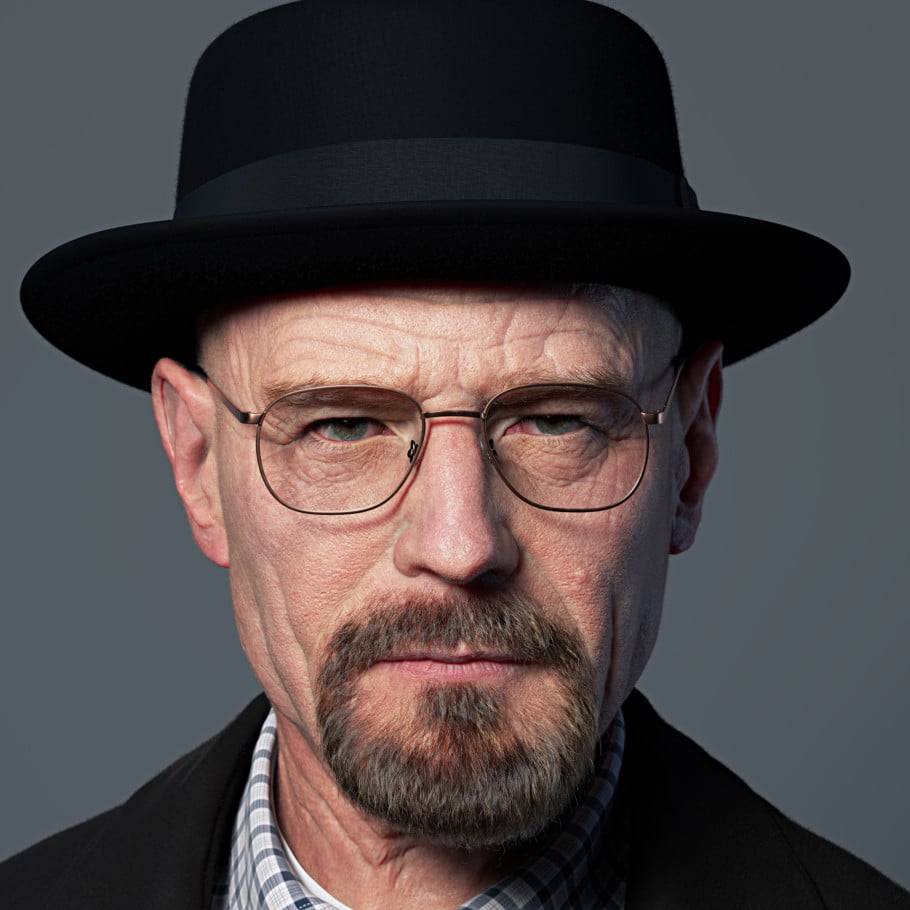 You won't be using ZBrush to design parts for mechanical engineering or industrial manufacturing because it is not dimensionally accurate like traditional CAD software. ZBrush is used for artistic design and organic shapes where you seek the natural appearance of lifelike forms.
Hyperrealism art is possible with ZBrush as it can handle a very high polygon count. This allows you to get an incredible quality of detail, you can literally see the pores on the skin of a character!
Considered to be the industry standard for digital sculpting, ZBrush sees more use in the professional scene, where big studios use it to create models for movies, games, and animations.
Online resources for learning ZBrush
Given that ZBrush is a popular software there is a plethora of educational content you can use to learn any of the program's features. The Pixologic site has hundreds of great training videos, and the company provides its own courses there and they are all for free. You can also check their YouTube channel for videos and tutorials.
Outside the company's official educational content I found that Michael Pavlovich's YouTube channel videos are awesome for those new to ZBrush. He has an "Intro to ZBrush" video series that will guide you from the very start all the way through the most complex techniques.
Popular alternatives to ZBrush
ZBrush vs Blender
Unlike ZBrush, Blender is free and open-source software. Whether you want to use it for personal or commercial purposes you won't need to spend any money to use this software, and because it is open-source, Python developers can make use of Blender's API to extend the software's functionalities by creating their own tools. Both programs are great for artistic design and mastering their features will take time.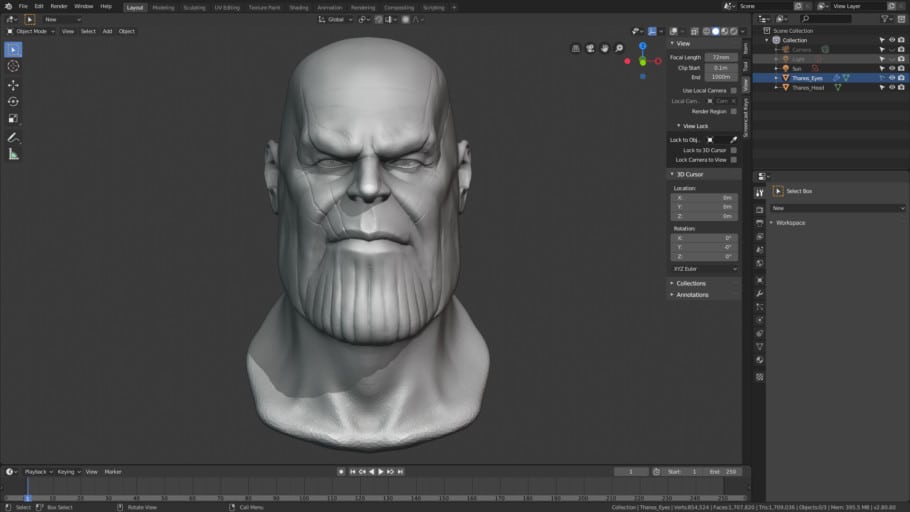 ZBrush specializes in sculpting and no other software comes close to its immense and refined selection of sculpting brushes, while Blender has a wider range of uses as it supports the entirety of the 3D pipeline (modeling, rigging, animation, simulation, rendering, compositing, motion tracking, even video editing, and game creation).
For anyone looking to create hyperrealism art, ZBrush is the go-to option as it can handle a much higher polygon count than Blender. This allows you to reach incredible levels of detail in your designs.
Given that ZBrush is the industry standard for digital sculpting it is mainly used by big studios that can afford the subscriptions while Blender is the preferred choice for hobbyists and freelancers. Wanna know more about Blender? Check out this article!
ZBrush vs Maya
Both programs are considered industry standards, Maya for VFX and animation, and ZBrush for digital sculpting.
Maya is an all-in-one 3D package software used for 3D animation, simulation, modeling, and rendering. Like ZBrush, you need to pay a subscription in order to use the program, but Maya is a lot more expensive.
Students and educators may use Maya for free if they qualify for the educational plan, check here to see if you qualify! Otherwise, there is a 30-day free trial, after which you have to pay the subscription if you want to continue using the program.
Even though it is possible to design industrial parts for mechanical engineering and industrial manufacturing with Maya, it is meant to be used for organic modeling. While you can do a lot of things with Maya, ZBrush is still king when it comes to digital sculpting, with all their sculpting brushes and its capability to work with a high polygon count.
When it comes to user interfaces, Maya's interface provides a cleaner and simpler experience as its features are more intuitive to use.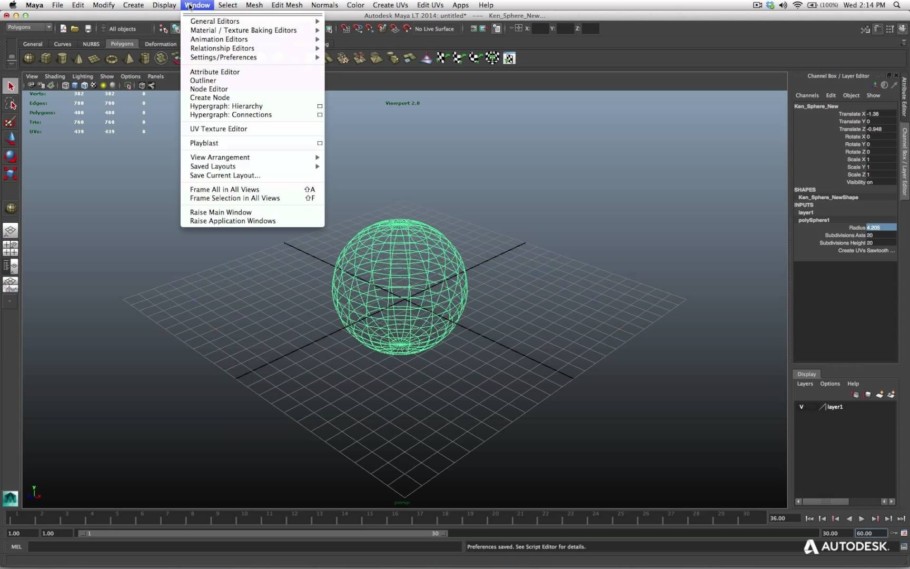 Frequently asked questions
Is ZBrush free to use?
In order to use ZBrush, you need to pay a subscription fee. If you are a beginner and would like to check ZBrush's basic features before paying the subscription, you can try with ZBrushCoreMini which is completely free for non-commercial use.
Do you need a tablet for ZBrush?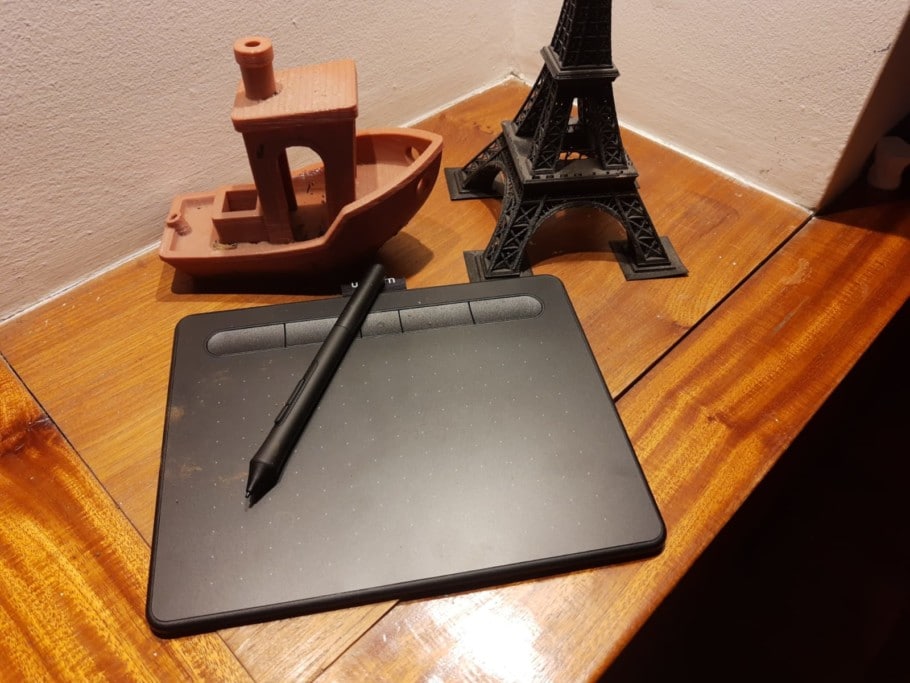 You can use ZBrush without a tablet, but it is built around using one. It will take a little bit of practice to get used to a tablet, but most of the time you will want to be using one, especially for organic modeling. A sculpting tablet provides a more natural motion and most importantly, pressure sensitivity. Wacom's tablets are the preferred choice for most designers.
Can you use ZBrush on iPad?
There is no native support for Zbrush on iPad, as ZBrush is not a tablet application. However, if you don't care about subpar performance, there are some workarounds to make it work. Check out this video to see how you can make ZBrush work on an iPad.
What operating systems does ZBrush support?
ZBrush is being developed and maintained for both Windows and Mac operating systems. Linux users might want to try Blender, which fully supports it.
Can you export STL files in ZBrush?
ZBrush supports a wide range of file formats that can be used to import and export, including STL, which is the most common format for additive manufacturing.
Conclusion
After looking at ZBrush's most important aspects and comparing them to similar software we can safely say that it is an excellent tool for digital sculpting objects with 3d printing in mind, if not the best.
If you invest the time to learn how to use the software the reward is well worth it, as you will be able to design and print any kind of organic shape with a hyperrealism grade of detail.
The only downside to ZBrush is that you need to pay a subscription in order to use it, so hobbyists might want to check ZBrushCoreMini as it is free to use for non-commercial use.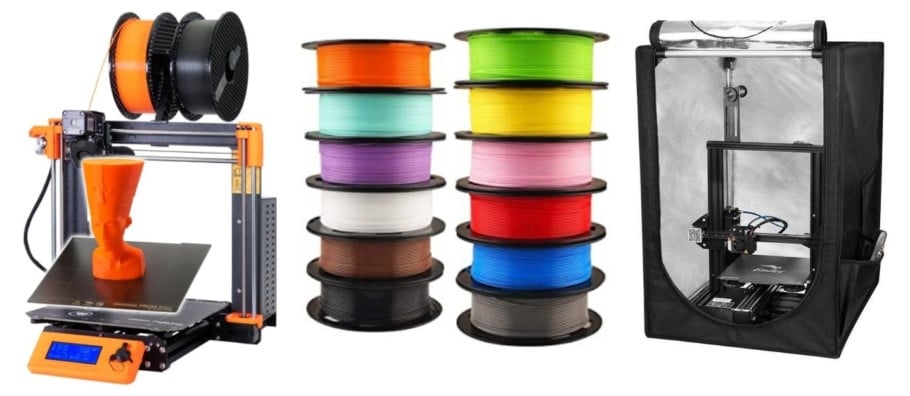 We created a recommended products section that will allow you to remove the guesswork and reduce the time spent researching what printer, filament, or upgrades to get, since we know that this can be a very daunting task and which generally leads to a lot of confusion.
We have selected just a handful of 3D printers that we consider to be good for beginners as well as intermediates, and even experts, making the decision easier, and the filaments, as well as the upgrades listed, were all tested by us and carefully selected, so you know that whichever one you choose will work as intended.