One of the first things anyone wants to print as soon as they get their hands on their first 3D printer, are Phone cases, and I think that that's kind of the beauty of 3D printing; Creating functional objects that actually have a real use.
In this article, I will tell you what filaments you could use to print phone cases, which one I consider to be the best one, and whether you should print a flexible phone case or a more rigid one.
Lastly, if you're not so much into designing your own phone case, I will also list four websites where you can download the print files for your case for free.
So, without any further ado, let's get started!
Is a Flexible phone case better than a rigid one?
How well a phone case performs during impact depends on two things: the amount of energy it can absorb and how it distributes the energy. The harder a case is, the more energy it passes on to the device it's covering because it does not deform.
In theory, a case that is too hard will transmit the shock of a fall to the glass which might cause it to shatter. However, a soft case made from TPU will deform when faced with pressure and will more easily transfer that pressure to the impact area. So, in my opinion, a soft flexible case will perform better than a hard one. That is why most commercially available covers of mobile phones and action cameras are soft.
I had my doubts, but a soft cover has worked well for me. I have used the same stock case that came with my OnePlus 6 for more than 4 years now and I have dropped it countless times and some drops were quite terrible but it has always protected my phone which is still scratchless.
The most appropriate answer to this question is that instead of printing a soft or hard case, print a hybrid case by using a material like Nylon, which is rigid but also has some degree of flexibility. In fact, Nylon is the only plastic material available for 3D printing that still has visible plasticity even after it has been printed.
TPU filaments, which I will talk about in just a moment, are generally used to make the wheels you see on RC cars, which are very spongy and flexible.
Flexible Filaments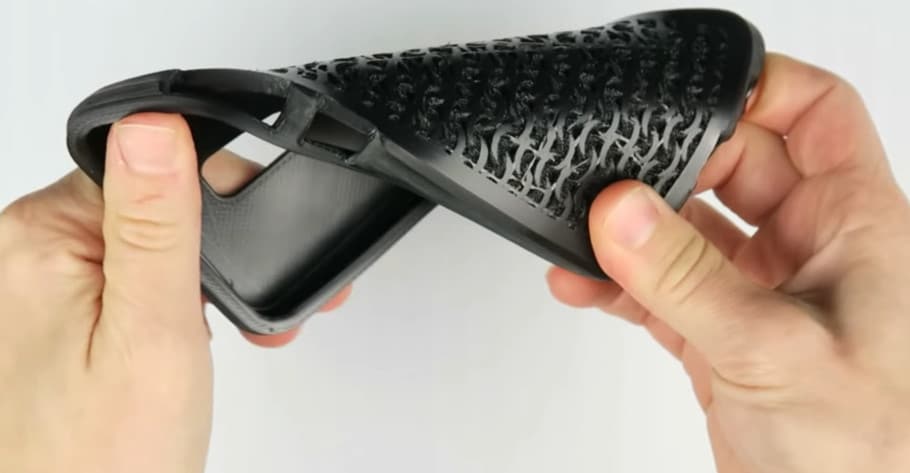 TPU
TPU is a flexible plastic that's used by commercial manufacturers of cell phone accessories. Most of the cases you buy for your phone are made from TPU because it is an ideal choice for a good-looking, inexpensive case with excellent shock and impact absorption.
With a shore A hardness of 95A, TPU closely resembles rubber, and it's both pliable and durable. While TPU can be difficult to print with, it has a number of features that make it a highly viable option for printing commercial-grade phone cases.
TPU cases usually look and feel like they have a matte rubbery appearance. It is generally grippy and the colors are muted. If you need soft cases, TPU cases are a good choice, as TPU is a flexible but semi-rigid material.
TPE and TPU have similar mechanical properties but generally speaking, TPE is more flexible. However, because of this flexibility, it is also harder to print with, and in my experience, it's kind of annoying how TPE will grip to the inside of your pocket.
Flexfill 98A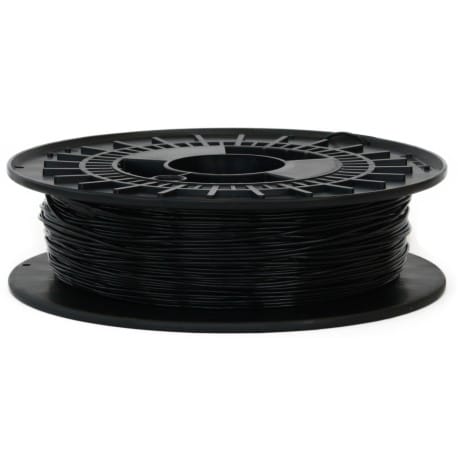 Flexfill 98A is a very resistant filament that is also very flexible, in fact, all those GoPro cases you see tend to be made out of TPU, and so are the wheels on an RC car.
Flexfill has good resistance to abrasion. It's flexible in cold environments and resistant to most solvents. It is manufactured in the Czech Republic with a precision of ± 0.1 millimeters.
You can buy Prusa Flexfill 98A here.
NinjaFlex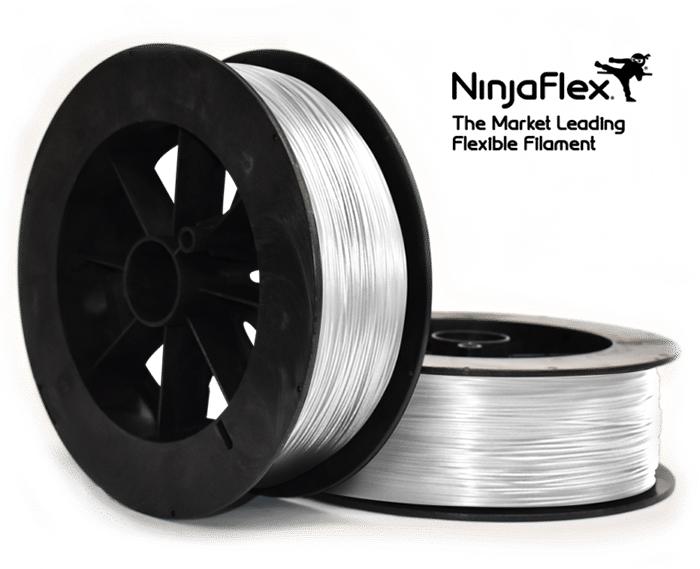 Ninjatek is the premium brand for 3D printing filaments and their flexible filament NinjaFlex is a reliable choice for 3D printing professional-quality phone cases.
The NinjaFlex patented technology boasts a texture that is much friendlier to extruders than other materials. Their unique technology will reduce the chance of breaking, or jamming your extruder and will print strong parts from direct-drive extruders. The consistency in roundness and diameter of Ninjaflex is generally better than the one of other polyurethane thermoplastics.
You can buy NinjaFlex here.
Matterhackers Pro TPU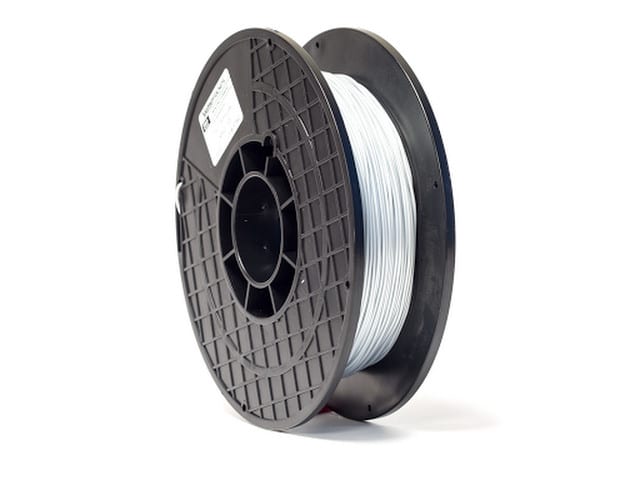 MatterHackers PRO Series TPU is a great choice for 3D printing phone cases as parts printed from their TPU have springiness and fatigue resistance.
PRO Series TPU is a versatile material that can be used for a variety of applications because it's sophisticated enough to produce fine, intricate, and strong prints.
You can buy MatterHackers PRO Series TPU here.
Cheetah TPU filament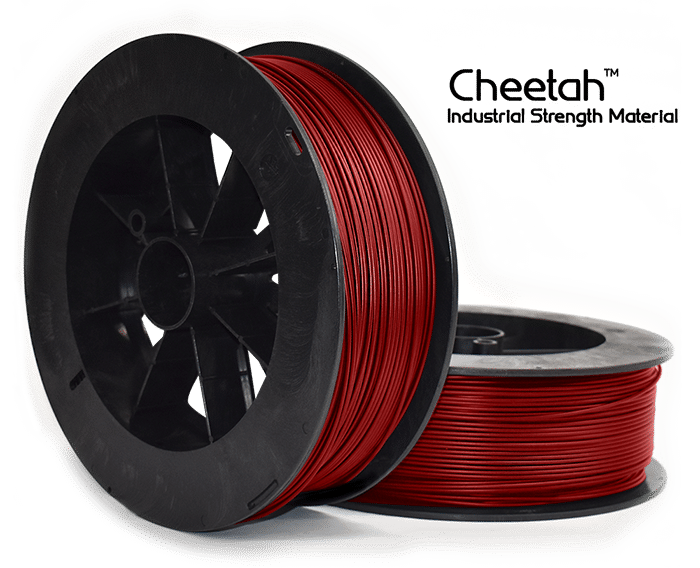 Ninjatek claims that its Cheetah TPU filament is the fastest and most convenient flexible filament on the market.
The development of this material involved a focus on improving the user experience which resulted in a filament that can be printed using a wide variety of desktop 3D printers. Their goal was to support 3D printing at speeds for both ABS and PLA extrusion. It is the perfect blend of speed, toughness, and strength.
You can buy Cheetah TPU here.
Rigid Filaments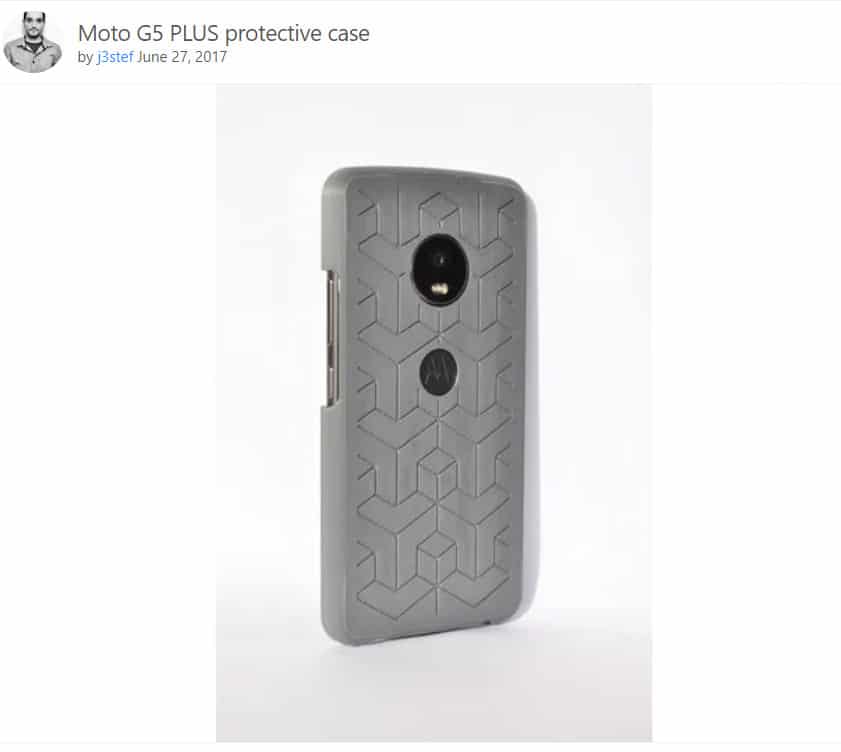 Rigid filaments, like the name implies, are nowhere near as flexible as something like TPU, even though they do have some flex/give to them.
There are some pros to printing a phone case out of a more rigid filament, such as Nylon, especially when considering how much easier they are to print with.
The main benefit is that, while they might not be as good at absorbing shocks, they redistribute the force more evenly, which means that if you drop your phone and it impacts right on one of its corners, the more rigid case will redistribute that force and the phone won't get damaged.
PLA
PLA filament is very commonly used for printing phone cases as it is the most forgiving and easiest to work with, but it is not a good choice as PLA is a relatively fragile material, plus it's a bit too rigid, in my opinion.
It's prone to deforming in direct sunlight and becomes brittle when exposed to UV light. Not only that, but it's not really that shock resistant, since dropping it will probably break the entire case.
Yes, it will protect your phone, but just once or twice, and then you will have to print a new case.
The advantages of PLA, however, are plenty, since you can print in loads of colors and textures, like stone, clay, ceramic, wood, and metal. But remember that these cases won't last as long.
MatterHackers Black Pro PLA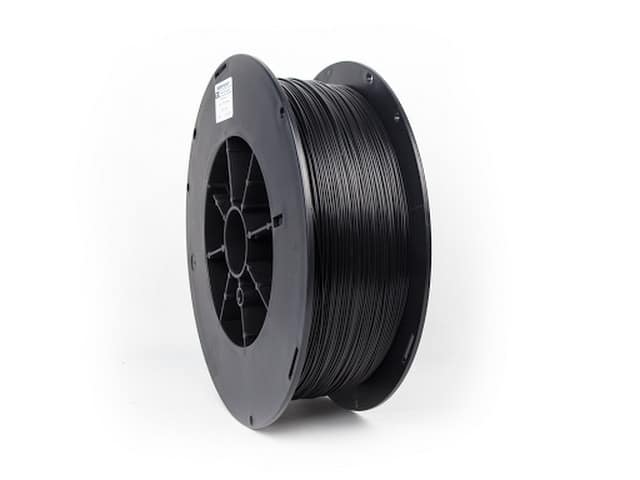 MatterHackers PRO Series PLA filament is made with Ingeo from NatureWorks 4043. It's refined and tested a lot and has been extensively tailored for the most effective use in every circumstance. The filament has a smooth, uniform texture with a diameter tolerance of ±0.02mm. They have been a choice for hobbyists due to their strict filament tolerance, definitive chemical patterns, and coloration guidelines.
You can buy MatterHackers Black Pro PLA here.
Prusament PLA
This PLA is made by Prusa Research, and they use Natureworks 4043D resin for quality reasons. No other 3D printer manufacturer produces its own filaments. The tolerance of 0.02mm is highly consistent and precise. Their production method ensures the precise diameter, consistency of color, and mechanical properties of each spool.
You can buy Prusament PLA here.
PETG
PETG is a great alternative to PLA and ABS because it has minimal shrinkage and great resistance to impact, making it a fantastic material for parts that need to be tough, yet somewhat flexible.
PETG has almost all of the advantages of ABS, but it doesn't come with ABS's environmental and health issues. Printing with PETG is a bit trickier than printing with PLA but it tends to be much stronger and durable.
PETG is resistant to UV degradation. Therefore, it won't weaken, warp or distort when left outside.
Matterhackers Pro PETG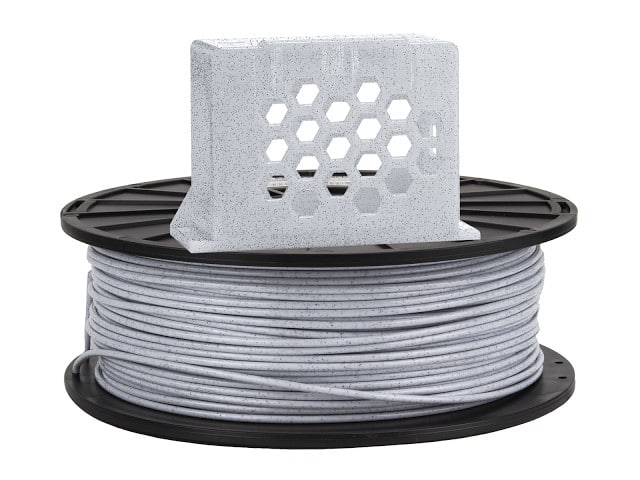 MatterHackers PRO Series PETG 3D printing filament offers enhanced toughness and strength. This filament has a unique formulation that enhances PETG's natural properties, like durability, heat and chemical resistance, and ease of printing.
You can buy Matterhackers Pro PETG here.
Overture PETG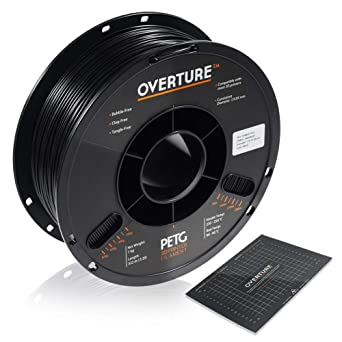 Overture's PETG filament is designed and manufactured with a clog-free and bubble-free patent to guarantee smooth and stable printing. The dimensions are consistent and accurate to 0.05mm.
Overture filament is less tangled, easier to use, compatible with many 3D printers, and very cost-effective.
You can buy Overture PETG here.
Nylon
Nylon is by far one of the toughest and most durable filaments, and I consider it to be the best choice for 3D printing phone cases.
When it comes to resisting impact, Nylon can't be beaten. It also has some flexibility to it which means that it can absorb shocks and protect the phone, plus it resists much higher temperatures than PLA, and therefore any print created with Nylon won't deform when left out in the sun.
Matterhackers Black Nylon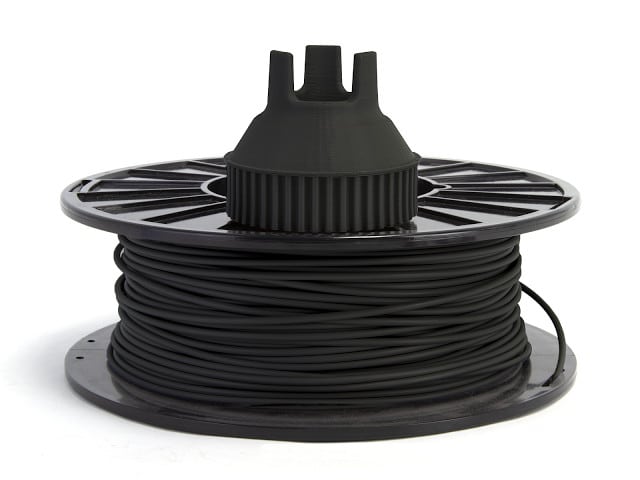 Matterhackers Black Nylon is a durable 3D printing material that's designed to print amazingly well. This filament has lovely sharp tones and dynamic tensile strength. This nylon filament is great for printing phone cases because it's flexible when thin with high inter-layer adhesion.
You can buy Matterhackers Black Nylon here.
Dremel Nylon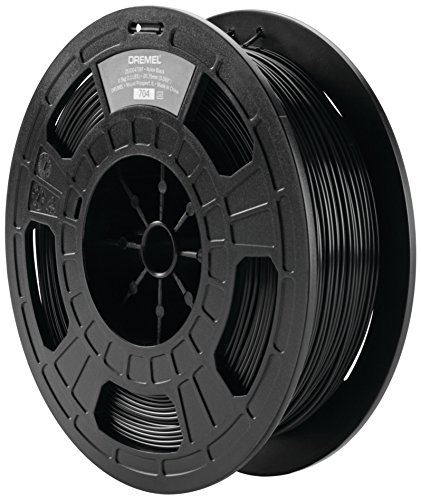 Dremel Nylon filament is engineered with advanced technology to produce a strong, stable object with a high-quality finish. It meets the industry standard for smoothness and consistency. Compared to standard nylon, Dremel nylon filament claims to be stronger, more flexible, and durable.
You can buy Dremel Nylon here.
ABS
ABS can be frustrating and harder to print with, but the benefits it offers are undeniable; It's extremely reliable. ABS is a common choice for phone cases since it gives them a modest structural rigidity and impact resistance.
Unlike PLA cases that can break during post-processing, ABS cases are able to handle a wide range of post-processing techniques, including sanding, and weld-bonding.
Still, ABS doesn't come close to Nylon, so if possible, stick to that!
Matterhackers Pro ABS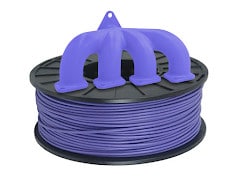 MatterHackers PRO Series ABS 3D printing filament provides excellent toughness, stability, and interlayer adhesion to the build plate. You can use it at temperatures of up to 85°C and it has a tensile strength of up to 6520 PSI. Its tolerances for diameter and ovality are ± 0.02mm.
You can buy Matterhackers Pro ABS here.
Jayo ABS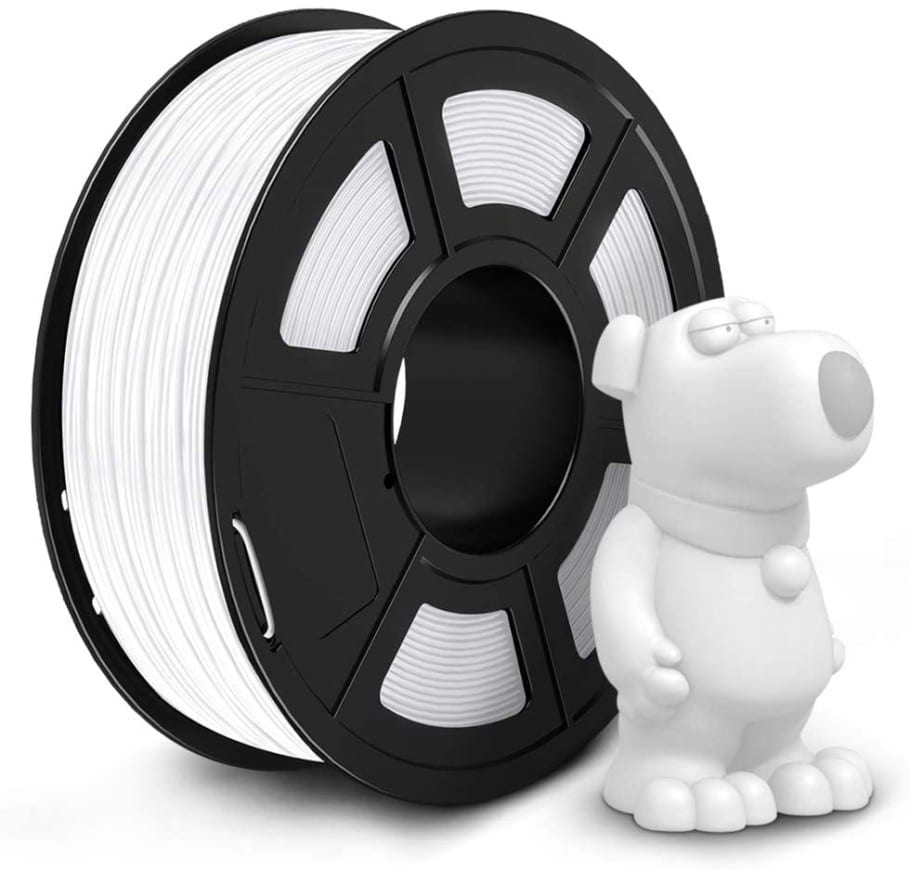 JAYO ABS 3D Printer Filament outshines other filaments in the following categories: Impact strength and wear. It's an overall good ABS filament, especially considering the price.
You can buy Jayo ABS here.
Honorable Mention
Soft PLA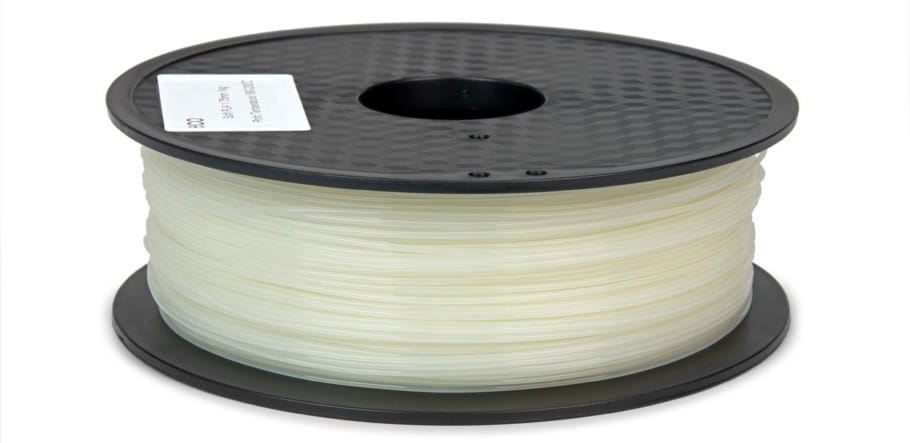 Soft PLA is a type of filament with a hardness level of around 92A. It is softer than standard-grade TPU, but only fractionally so. Unlike TPUs, soft PLA is designed to be compatible with standard PLA printers.
3D-printed cases from soft PLA are often similar to their TPU counterparts. The main difference between a soft PLA case and a TPU case is that the former can't offer as much protection because it is still a PLA, which makes it more brittle.
You can buy Soft PLA here.
Where to find Phone Cases to Print?
These sites can help you find a case that fits your model of cellphone, simply search for your phone model and then you can choose from several cases to download and print.
Thingiverse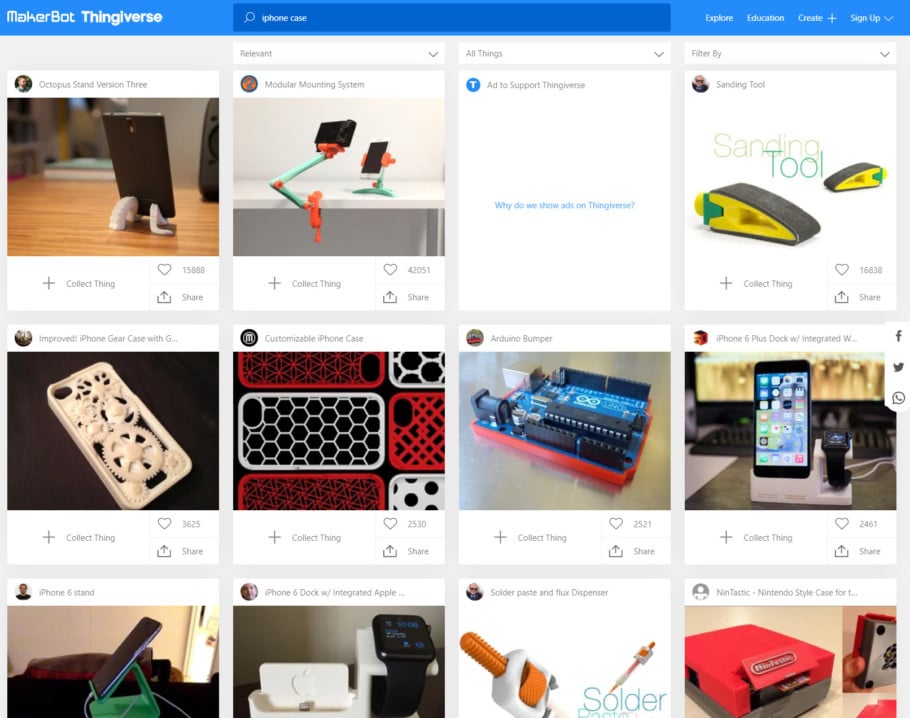 Thingiverse is a website that allows users to download and share the digital blueprints for 3D-printable objects under a Creative Commons license so that anyone can re-use them.
Here are two examples of an iPhone case and an Android case you can download and print.
Myminifactory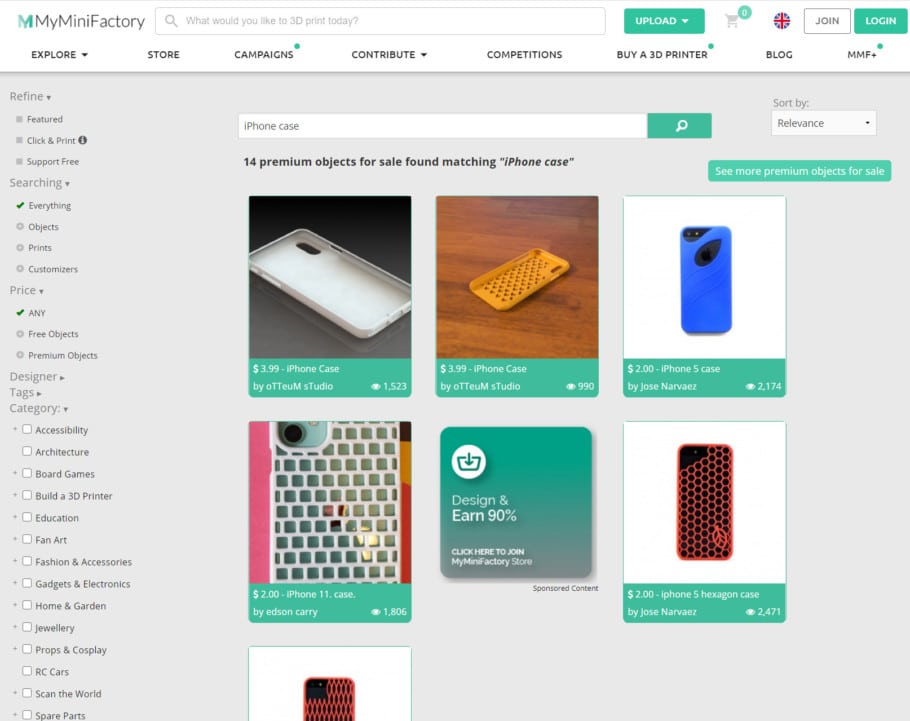 MyMiniFactory has set up a decentralized ecosystem where designers can share free or paid 3D printable designs.
One of the most exciting features of MyMiniFactory is the confidence that every file uploaded to the site is validated for 3D printing on a standard desktop 3D printer.
Here are two examples of an iPhone case and an Android case you can download and print.
Cults3D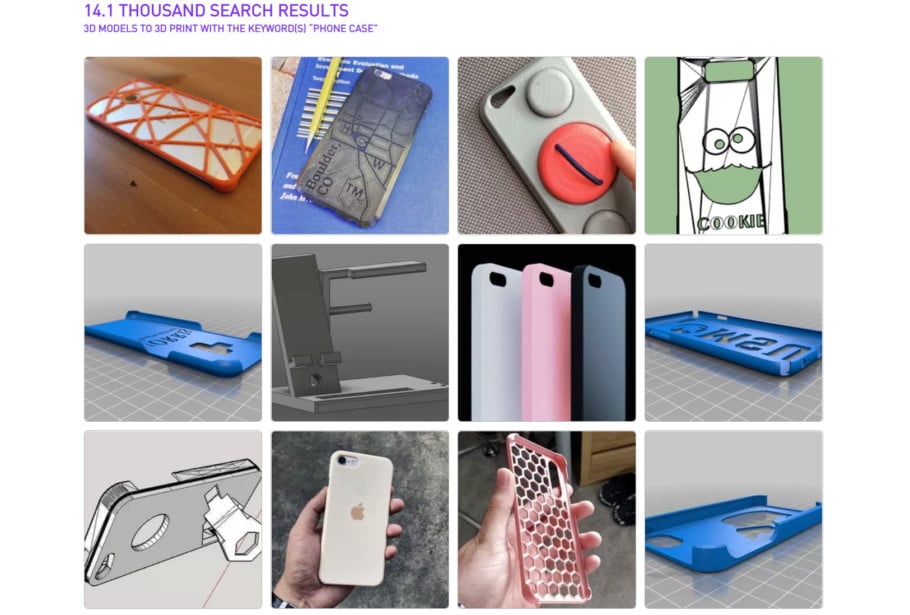 Cults is an online 3D printing marketplace that allows sharing of free or paid 3D printing designs and models.
Here are two examples of an iPhone case and an Android case you can download and print.
GrabCad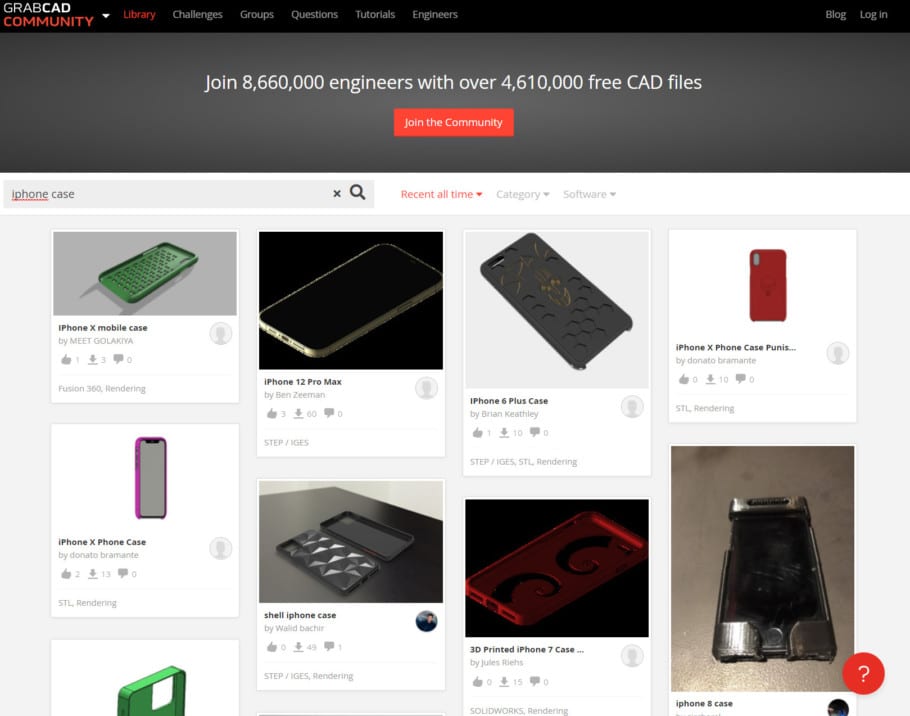 A free cloud-based CAD collaboration environment for engineers: GrabCAD is a community of nearly 2 million CAD users from all over the world brought together by this same goal. It enables engineers to view, share, rate, and download CAD files in a simple and organized way through an online interface without restrictions or cost.
Here are two examples of an iPhone case and an Android case you can download and print.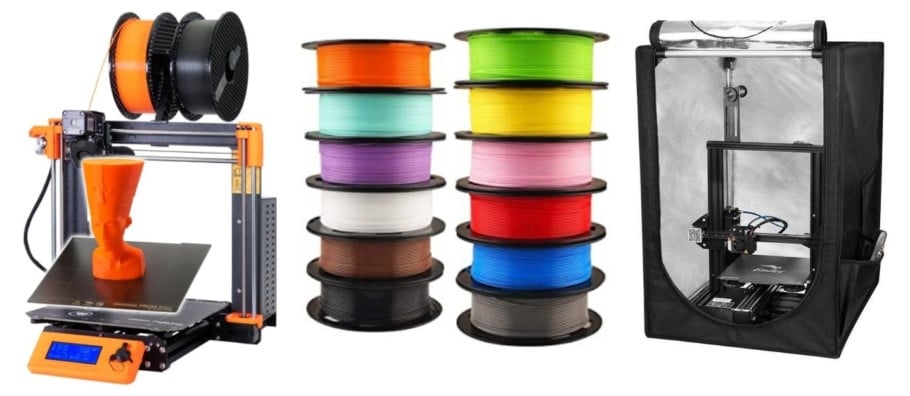 We created a recommended products section that will allow you to remove the guesswork and reduce the time spent researching what printer, filament, or upgrades to get, since we know that this can be a very daunting task and which generally leads to a lot of confusion.
We have selected just a handful of 3D printers that we consider to be good for beginners as well as intermediates, and even experts, making the decision easier, and the filaments, as well as the upgrades listed, were all tested by us and carefully selected, so you know that whichever one you choose will work as intended.